MIMS is excited to premiere music from Finn Irregular. A brand new name to us. We were so impressed by his forthcoming 'Summer Rains' EP, a heavy dose of futuristic beats and soul, we jumped at the chance to premiere "Waves". As the EP's only instrumental, it captures Finn's sound best, we think.
Summer Rains is the debut EP from producer, beat-smith, and multi-instrumentalist Finn Irregular. Originally from North London, moving to Australia in 2014 saw Finn find a creative home within the vibrant city of Melbourne, (Naarm). In addition to teaching the next generation of young musicians guitar, keys and drums, Finn is a founding member of Messy Mammals (w/ Asha Trips), taking influence from across the spectrums of jazz, hip-hop, broken beat, and R'n'B.
Pre-Order on Bandcamp
With a fresh and modern production style – analogue synths, drum machines and live instrumentation are all employed to create an EP rich in texture, united by the theme of positive summer vibrations. As a collaborative effort, Melbourne's slickest artists including Rara Zulu, Cazeaux O.S.L.O., Matthew Hayes, CD and Hayku Kyah, all add their unique touch to Finn's distinctive productions.
"Waves" is a downtempo instrumental house track with a feel very much like its name. A constant ebb and flow of arpeggiated synths and lush pads capture, and turn you within the ocean swell. Matthew Hayes (Z.F.E.X, 30/70) provides the purposeful and melodic bass line making the track punchy and ambient, dreamy and immersive.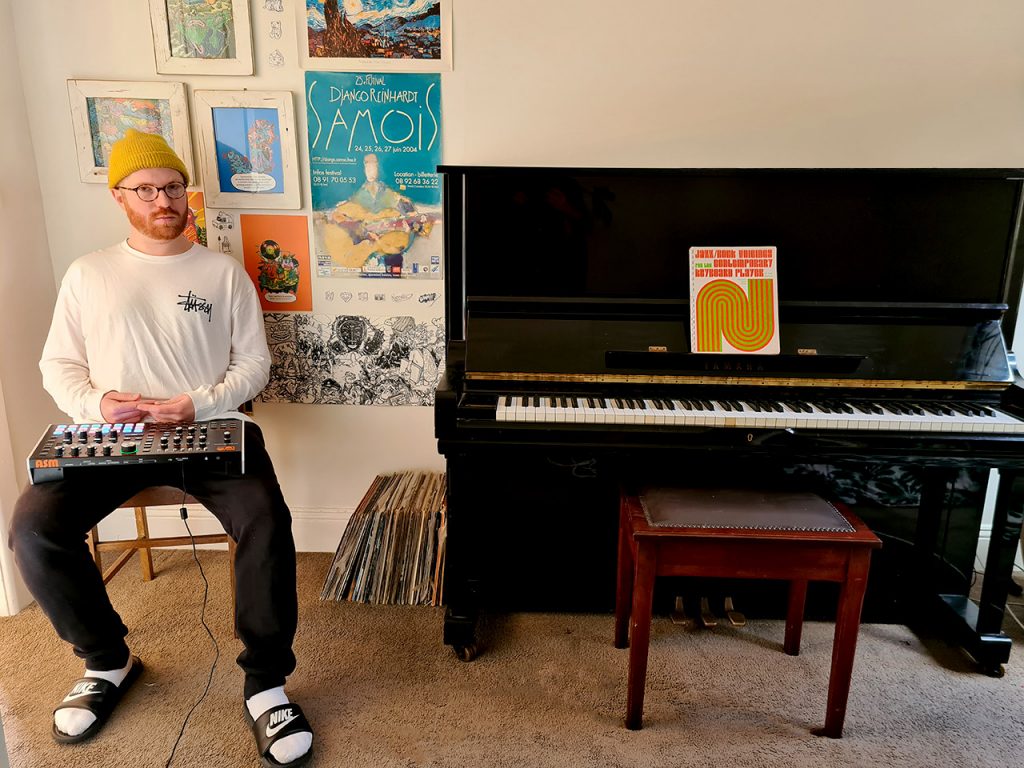 'Summer Rains' is released December 7, 2020, on digital and limited edition vinyl. The first release from the brand new "Tuckshop Recordings" imprint (run by renowned event promoters Tuckshop).