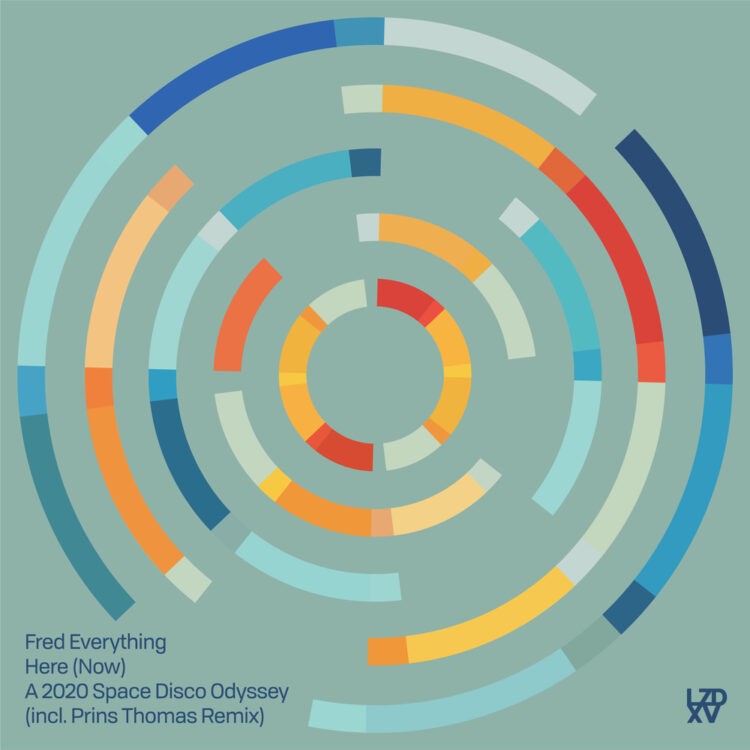 Exclusive Premiere: Fred Everything "Here (Now)" (Prins Thomas Diskomiks)
MIMS is hyped to premiere an epic new remix of Fred Everything's sought after house hit "Here (Now)" by the king of space disco himself, Prins Thomas.
A 10-minute space disco journey as only Prins Thomas can deliver, his "Diskomiks" incorporates elements from both the original 2003 version and Fred's 2020 update.
Pre-Order Digital
Back in 2003, nearly 20 years ago now, Fred Everything released 2 albums on Ralph Lawson's 20:20 Vision, alongside a heap of singles and remixes. In between those albums, he released a single called 'Over You'. Unexpectedly, the b-side, "Here (Now)" turned into a bit of a hit!
One fan was Ian Pooley, who always told Fred it was his best track ever. And as recent as 2019, Ian picked it for a feature in Telekom Electronic Beats about his top 5 B-Side tracks, overnight boosting the Discogs price for the original EP to 100 EU.
Fred felt inspired to dig out the song from his archives. Finding all the original stems he couldn't resist putting a new spin on the song himself. But he wasn't done there and could see it being a good opportunity for reinterpretation.
Fred tells us, "when I dug out this project, I instantly thought of Prins Thomas as I'm a big fan of his and could hear his cosmic touch on this. It helped that I was working with him on another alias project for his label at the same time. He felt bad that the remix was 10 mins long but I embraced that. It's a rarity these days for music to really take its time to live and breath. Extremely pleased with the result!"
Buy Wax on Juno
Digital is out later this week but you can order the vinyl from a number of stores now.