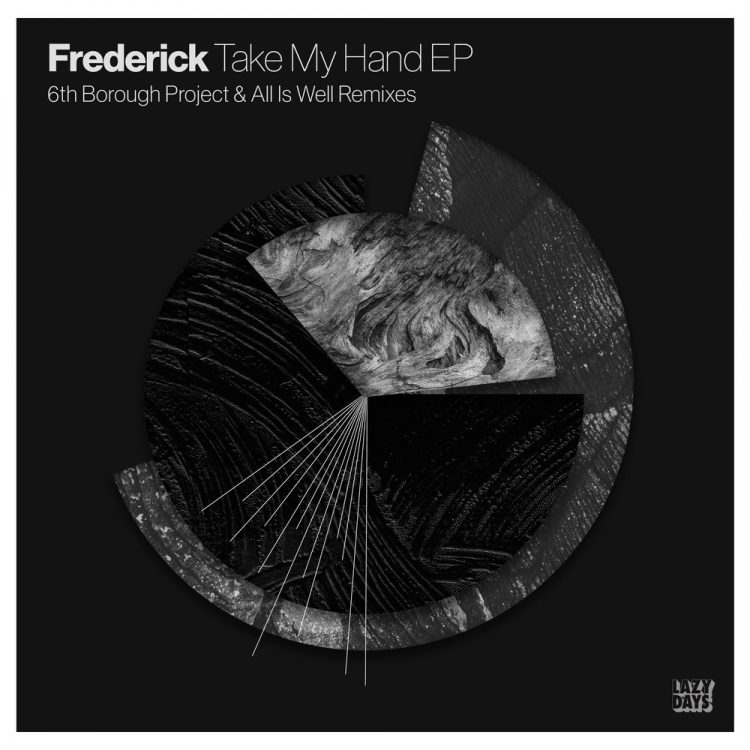 Exclusive Premiere: Frederick "Take My Hand" (6th Borough Project Remix)
Known for previous releases on labels like Local Talk, Fifty Fathoms and Sound of Speed Records, Frederick aka Edinburgh's Pete Oakden releases a timeless EP via Lazy Days Recordings, including remixes by 6th Borough Project and All Is Well.
It inspired him to create his stunning debut long player Disruptive Pattern Material released in March 2014 on his label Fifty Fathoms Deep which he co-runs with Craig Smith. More recently Peter has been writing, co-producing and remixing with Craig Smith, The Revenge, Jullian Gomes and Fred Everything.
Frederick's music has a deep and introspective side while keeping an eye on the dance floor with tougher drums and deep bass. The title track, Take My Hand, take us to church with the gospel vocal samples of a well known and loved singer. Craig Smith & Graeme "The Revenge" Clark aka 6th Borough Project bring back the raw on their Remix, with a stripped down interpretation for peak time usage.
Early Support :
Jimpster, Rainer Truby, Bill Brewster, Simbad, Charles Webster, Shur-I-Kan, Jullian Gomes, SHOW-B, …
Tracklist
Take My Hand
Take My Hand (6th Borough Project Remix)
Looponic Distortion (All Is Well Edit)
Ruled By Fire