MIMS presents the exclusive premiere of "Autumn 2021" by underground hip hop producer and LA beat scene pioneer, Free The Robots. The track is a fresh, drum-heavy rework of Italian library classic, "Autumn 2001", by Italian jazz pianist and electronic music pioneer Gianni Safred, and is forthcoming on Four Flies Records.
Four Flies Records, a Rome-based label, has been at the forefront of rescuing vintage Italian soundtracks and library music since its launch in 2015. They have rediscovered and made available previously unreleased or lesser-known music by renowned Italian composers such as Piero Umiliani, Alessandro Alessandroni, Giuliano Sorgini, and Silvano D'Auria, among others. These findings have made their way into the homes of record collectors, as well as the wider public, including on Quentin Tarantino's Once Upon A Time in Hollywood and TV shows like Good Girls and Guillermo Del Toro's Cabinet of Curiosities.
Support on Bandcamp
With the recent release of Piero Umiliani's 'Discomania (Jolly Mare Lifting)', Four Flies Records has launched RELOVED, a vinyl series where contemporary DJs and producers rework tunes from Italian golden age soundtracks and library music. The aim of the series is to spark a conversation between past, present, and future, joining the dots between Italy's great film and library-music tradition and a global scene of forward-thinking producers.
The 7" releases are co-curated by fellow independent label Little Beat More, who stated, "We're giving new life to music from some of the greatest Italian composers of the past. It's all about sampling, and that's why we decided to involve not only electronic producers but also highly talented beat makers, and we decided to focus mostly on the 7-inch format which is so popular among hip hop lovers. It's a project with no boundaries. The producers and beat-makers involved come from all over the globe."
The first release in this series is the 7" 'Autumn 2001 / Autumn 2021,' with an original track from Italian jazz pianist and electronic music pioneer Gianni Safred and a rework from musician, DJ, and beatmaker Free The Robots. Free The Robots said about the release: "The sounds used back in the 60's and 70's are partly where I model my own sound and many Italian bands from the era played a big role in the inspiration of my music. To add to the narrative is really just the continued preservation of classic sounds, re-told and flipped in my own way as a producer of this era. My take on Autumn 2001 was more a drum heavy, loopy and spaced out approach to the original song".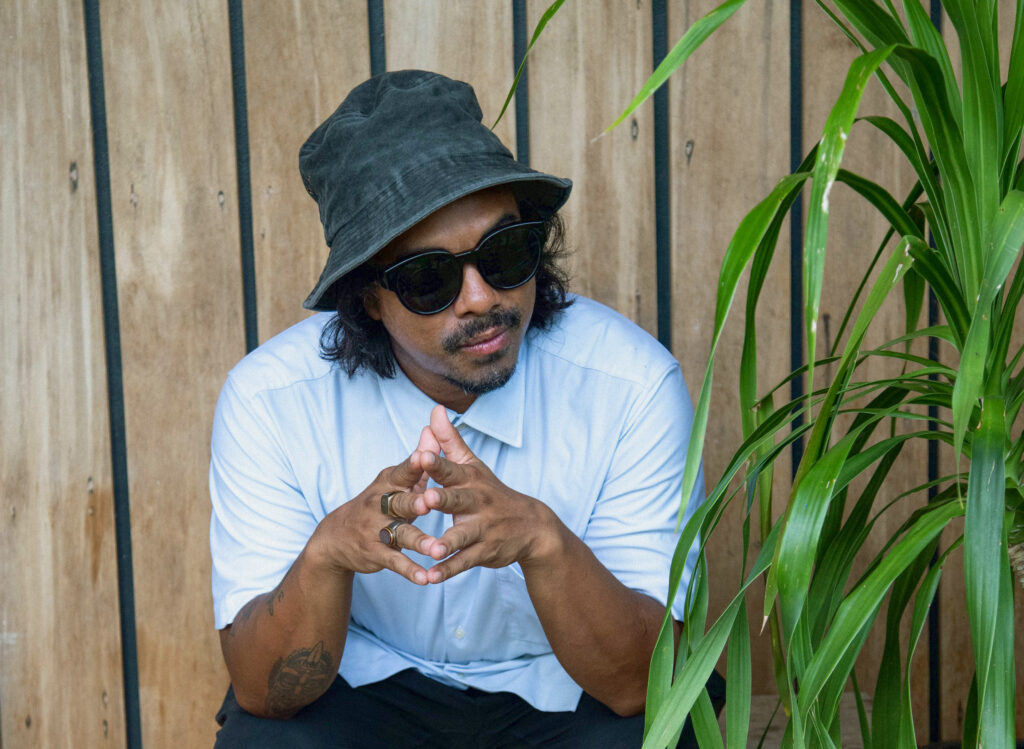 Chris Alfaro, aka Free the Robots, is one of the key figures of the West Coast experimental beats scene, a movement that has changed beat making globally, and forever. He is a musician, beatmaker, and DJ known for his ability to jump in and out of different sonic worlds, creating a unique signature sound blending electronic, hip hop, jazz, and psychedelia. His free-flowing imagination keeps his productions constantly moving forward – away from robotic monotony, ultimately freeing the robots. He continues to build his lineup of original recordings in unpredictable directions. The energy and technical skill behind his live performances have landed him a place among the greats, sharing stages with the likes of Flying Lotus, DJ Shadow, and DJ Krush.
Both the 7" vinyl and digital editions of 'Autumn 2021 / Autumn 2001' are due for release on 31 March on Four Flies Records.