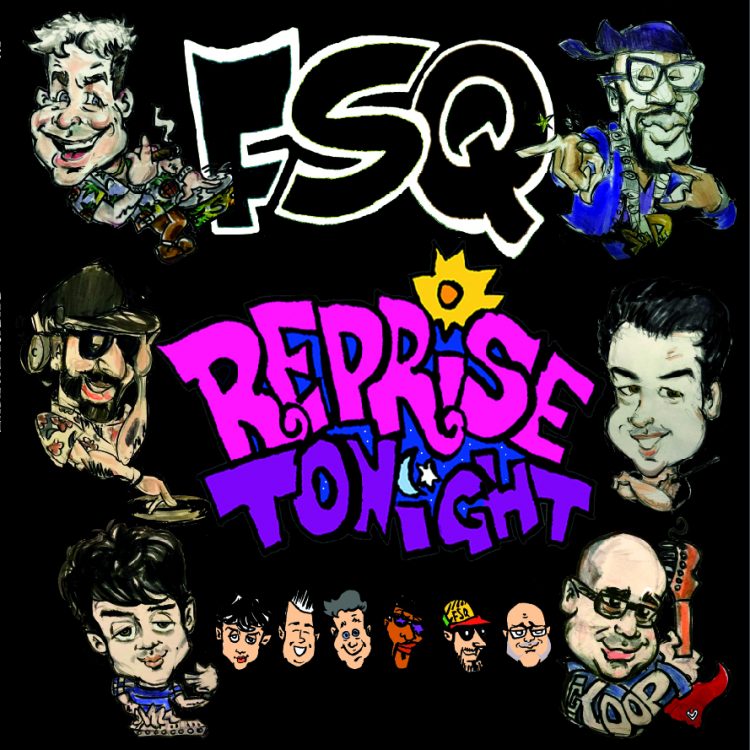 Exclusive Premiere: FSQ Feat. George Clinton, Trey Lewd & Billy Bass Nelson "Dancefloor Democracy"
Premiering today, 'Dancefloor Democracy', a "funkadelic" slice of dubby disco, by FSQ, a production team led by Chuck "Da Fonk" Fishman. It also is an acronym for "Funk Style Quality" – three elements that make up the core ethos of FSQ's sound.
Very special guests, Parliament-Funkadelic's George Clinton and his son Trey Lewd handle the vocals. Guitars are by Trey and original Funkadelic bass player Billy Bass Nelson. The artwork is by original P-Funk artist R. Stozo!
Years in the making.. Soul Clap Records presents 'Reprise Tonight', the debut long player from FSQ (Funk Style Quality). The album features guest appearances from a heavy list of funk legends George Clinton & Parliament-Funkadelic, Nona Hendryx, Fonda Rae, Denise King, and Dolette McDonald and is the brainchild of two of the most influential forces in Soul Clap's musical journey, Chuck "Da Fonk" Fishman and our dear departed Sa'd "The Hourchild" Ali. 'Reprise Tonight' is a concept album that tells the story of a person who gets the opportunity to have one last party, the party of their life, and we get to see how far they can push it, given the chance to cram all the fun they can into one 24 hour period.
The bug that became FSQ was planted when a young DJ and hip-hop/house head (Sa'd) and an even younger funk fan (Chuck), met in the mid 90s as touring members of George Clinton & Parliament Funkadelic, with Sa'd himself being Dr Funkenstein's nephew. After a brainstorm to find new ways to reinvent themselves, Chuck and Sa'd brought Soul Clap, George Clinton and Sly Stone together for a legendary 2013 collaboration at Red Bull Studios, Los Angeles. Also instrumental in that historic recording session was 8 time Grammy nominated producer G Koop. The trio – Chuck, Sa'd and G Koop then became FSQ – a production team committed to creating original funk of supreme quality. Forming under the auspices of this P-Funk / EFUNK collaboration, FSQ debuted on Soul Clap Records in 2014 with their 'Zulu Congo Call EP', which received 10/10 in Mixmag. Later Chas Bronz joined, a Boston based Soul Clap acolyte and guitar hero, and One Era, a Philadelphia based drummer and producer. New York audio engineer Morgan Wiley, from Midnight Magic, joined the group a few years later.
Released July 24 on Soul Clap Records.
Buy