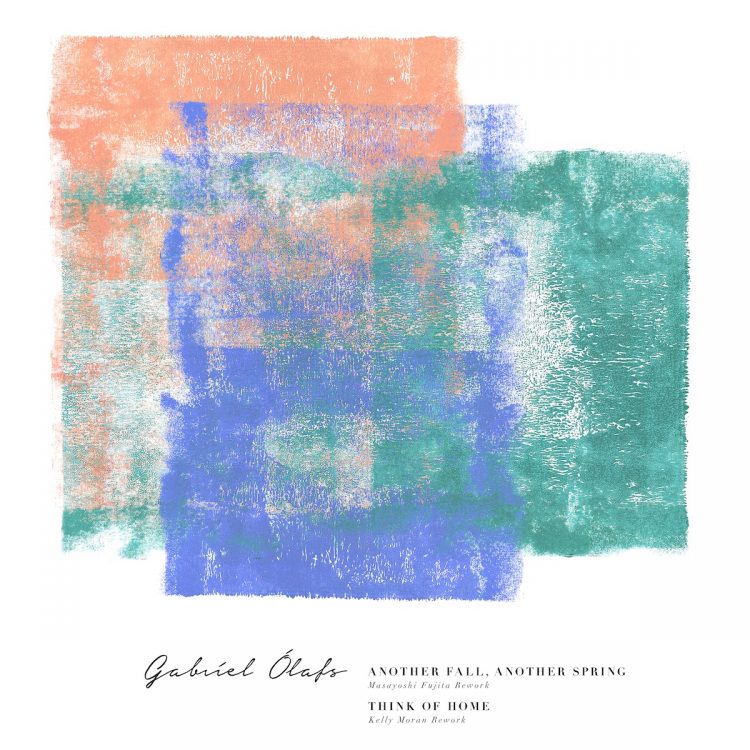 Exclusive Premiere: Gabríel Ólafs "Another Fall, Another Spring" (Masayoshi Fujita Rework)
Gabríel Ólafs' 'Absent Minded Reworks' out November 13th via One Little Independent Records featuring reworks from Niklas Paschburg, Hugar, Masayoshi Fujita, Kelly Moran and more.
On the revision of 'Another Fall, Another Spring' Gabriel enlists Berlin-based Japanese composer / vibraphone player Masayoshi Fujita's for a beautiful piece perfect for a solitary, pensive sound-walk in nature.
A few words from Masayoshi on his rendition: "As I transcribed Gabriel's song and converted it into a vibraphone piece I felt like I could see his intension and care for the notes and harmony more. It also inspired me to interpret and re-construct the song in a different manner. It was a joyful experience."
Pre-Order
After a widely positive reception for 'Piano Works' – the solo deconstruction by Gabríel Ólafs of his debut album 'Absent Minded' – the gifted Icelandic composer is returning in November with his collection of reworks. A dramatically different take on his previous release, this time he's enlisted the talent of Niklas Paschburg, Hugar, Masayoshi Fujita, Kelly Moran and more to completely reinterpret his usually minimalist output.
'Absent Minded Reworks', released via One Little Independent Records, largely builds on the originals ambient melodies with layers of delicate keys and glistening synth, utilizing the touch of some of the industry's most respected visionaries. Gabriel tells us that "Absent Minded Reworks is a project featuring the artists I listen to, love and look up to, as well as amazing friends and colleagues from my home country of Iceland (Hugar, Kippi Kaninus, Skúli Sverrisson, Katie Buckley, Ásta Soffía).
Hearing my work reinterpreted by some of my absolute favorite artists has been incredible for me, so this project was a treat to make. I wanted it to feel like a record with a partial thread but with more variety in styles; so we had that in mind when curating and mixing it. I did not want to limit the reworkers but instead give full creative control. From Kelly Moran's stunningly cinematic rework, to Niklas Paschburg's inspiring danceable uptempo remix, to Masayoshi Fujita's solo vibraphone performance. It has also been interesting not being able to travel because of lockdown, yet still working with artists from Germany, Japan and the US."
Gabríel Ólafs wrote his debut 'Absent Minded' at just 14 years old and peaked interest for his deft appreciation for ambience and space, creativity and a musical story-telling ability far beyond his years. Masterful compositions ebb and flow seamlessly and depict epics from pure imagination, as Ólafs small town isolation means he draws his inspiration from the smallest things; a poster of a French cyclist, his mother gardening or the harbour down the road.
With 'Absent Minded Reworks' closing the book on this chapter of his life, Gabríel Ólafs' fierce creative determination and endless vision continues to shine through without a hint of obstruction, having spent much of the last few months working on new material.