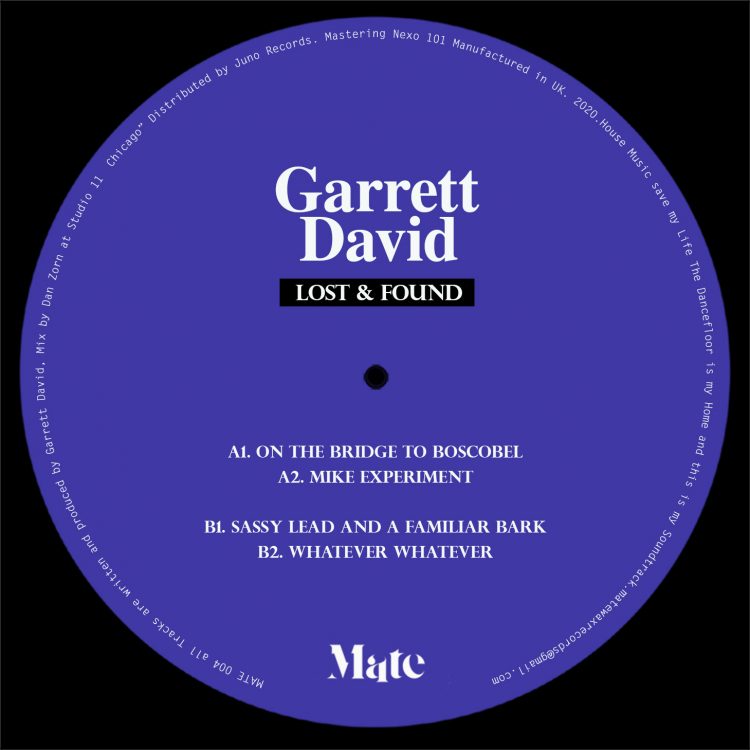 Exclusive Premiere: Garrett David "Mike Experiment" (Mate Records)
After completing the "From Detroit To Madrid trilogy which saw the likes of Javonntte, Gari Romalis and Reggie Dokes join some of Spain´s finest Deep House producers, MATE move into their 4th release with rising star Garrett David.
Garrett is not only resident Dj at Chicago´s legendary Smart Bar following in the footsteps of the likes of Derrick Carter & The Black Madonna but has also proven to be an ace producer, releasing his lush and nimble tunes on such prestigious labels as Courtesy of Balance, Streeped & Cheewed, Lobster Theremin, Distant Hawaii, and his own Night Sae Journey imprint. Garrett continues where he left off with more true school house flavours and make his MATE debut with "Lost & Found".