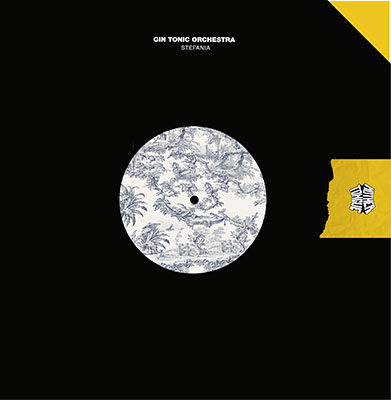 Exclusive Premiere: Exclusive Premiere: Gin Tonic Orchestra "Hands On The Drums" (Kaidi Tatham Remix)
Gin Tonic Orchestra, a brand new band out of St. Etienne (France), deliver the second release on Mother Tongue records.
The brainchild of keyboard player and producer Victor Dijoud – also known as Kaffe Crème – and drummer Leo Puccio, alongside multiple collaborators both in their studio and stage incarnations, Gin Tonic Orchestra is a collective of young talents, gathering their musical inspiration from future jazz, broken beat and latin vibes.
The Stefania EP – a tribute to their native city – is the band's debut recording showcasing compositions such as "Hands On The Drums", a driven yet subtle soulful track coloured with jazzy cymbals and lush harmonies and "Get A Umbaye", where Afro-latin grooves are juxtaposed against elements of funk and ethereal flute solos, reminiscent of the London and New York acid jazz era.
UK legendary keyboard player and producer Kaidi Tatham appears on track two of side A with a stunning remix of "Hands On The Drums" mixed by none other than Eric Lau, giving the track a new life with a heavy broken beat feel, filled with syncopated riffs and intricate synth solos.
Vinyl pre-orders for Stefania will be available exclusively from mothertonguerecords.com from August 27, with the release date set for September 4 2019.