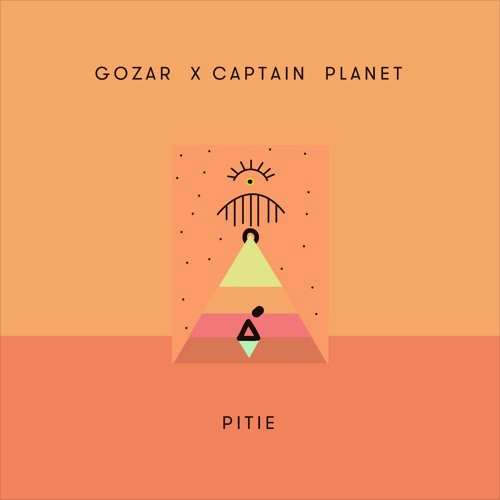 Exclusive Premiere: Gozar X Captain Planet "Pitie"
Gozar & Captain Planet reinterpret a forgotten tune to fit in on a modern dance floor, making it perfect for welcoming in the summer sun.
In Captain Planet's own words – "Gozar and I have both connected over our shared deep love and appreciation for obscure vintage music from Africa and the diaspora since we first met at a warehouse party in 2011.. I think? He had just come back from Colombia with a stack of dusty Cumbia and folkloric LP's, and I was a recent transplant from Brooklyn who didn't know any locals yet."
"We clicked, I started coming to more parties that he and the Subsuelo Crew were throwing, then I became an official member of the crew sometime around 2015. For those who don't know, Subsuelo is a tight collective of deejays, musicians, and one feisty photographer, who have been throwing global club nights in LA since 2010, often incorporating our trademark live flamenco meets hip hop element as well as providing a venue for guest artists and deejays from around the world. Josh (Gozar) & I (along with Canyon) opened the Subsuelo headquarters together that summer in an old rundown dentist office in Filipinotown that we converted into shared office/work space and a recording studio which became our base for daily operations. The space is constantly buzzing with group meetings, late night soiree's, and lots of vinyl records in rotation (like the one which gave us inspiration for this track together), with an occasional soundbath or yoga class taking place there as well.
This song will not be available on Spotify, iTunes or other DSP, because quite frankly, we have sampled an old record and don't want to monetarily profit off the music. But we are happy to give away the tune for free download off of Soundcloud and share our updated dance floor take on this classic West African guitar band sound."
Gozar adds "I originally found this track on a trip to Barranquilla, Colombia back in 2011. I got some burnt MP3's full of tracks that DJ's play on the "Pico" sound systems – Salsa, Cumbia, Champeta, Dancehall and tons of African tunes. I actually took some photos and wrote an article for a Mediellin magazine my friend ran that you can check here, here and here. This one always stood out to me and was one of my staple tracks when Subsuelo first started. I'm excited to have a chance to collaborate with Charlie and get a remix out there!"
---
Follow: