Today's exclusive, "South Of The Sun", is a laidback slice of jazz fusion and soul from UK based pianist, drummer, composer and producer, Hamish Balfour, that carries us away on its irresistible groove.
On his electrifying debut for London's Shapes of Rhythm, Balfour draws upon jazz, funk, soul and electonic music, bridging the gap from classic Blue Note to Warp via Sonar Kollektiv.
Support on Bandcamp
Hamish Balfour should be a recognisable face to jazz addicts. The go-to keys player has performed and recorded alongside American jazz drumming legend Harvey Mason, Tenderlonious, The Temptations, Odyssey, Faze Action, Yolanda Charles' Project PH, Bassically, Nim Quartet and Yam Who. Popping up not only in the credits of many sought-after albums, but also Channel 4, ITV and BBC programmes for his compositions on various shows.
Over the course of eleven tracks, Balfour folds in and explores his influences, with a wide yet highly cohesive and strong palette of sounds, whilst interacting with high caliber guest vocalists such as spoken word artist and broken beat icon, Lyric L (Seiji, Nathan Haines), London Elektricity and Hospital Records' star vocalist Elsa Esmeralda, award-winning and chart-storming singer-songwriter Belle Humble (Freestylers, Paloma Faith) and soul and house mainstay Andre Espeut (Afriquoi, Simbad, Faze Action).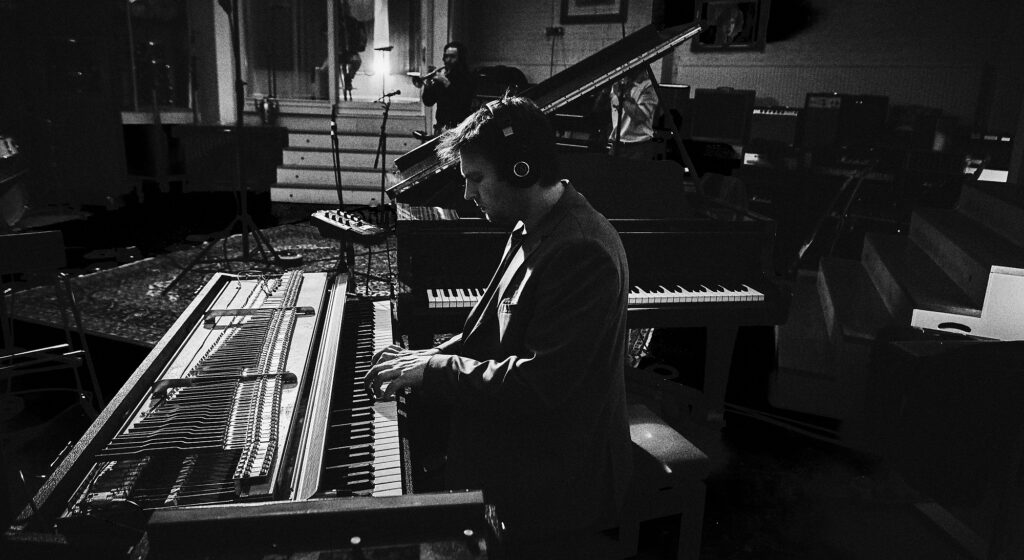 Responsible for all piano, synths, percussion and production on the album, Balfour's musicality shines through, a reminder of how overdue this debut album as leader is. However, in addition to the incredible vocalists, he's joined by some of the UK's finest jazz musicians: James Copus (trumpet), Pete Matin (bass), Laurie Lowe and Saleem Raman (drums) and Rob Updegraff (guitar).
"South Of The Sun" is the album's laid-back moment with Roy Ayers-type vibrations as bass and drums sit in the pocket (at least to begin with), whilst a Rhodes weaves its magic, taking us on a few twists and turns before returning to the main feel-good motif.