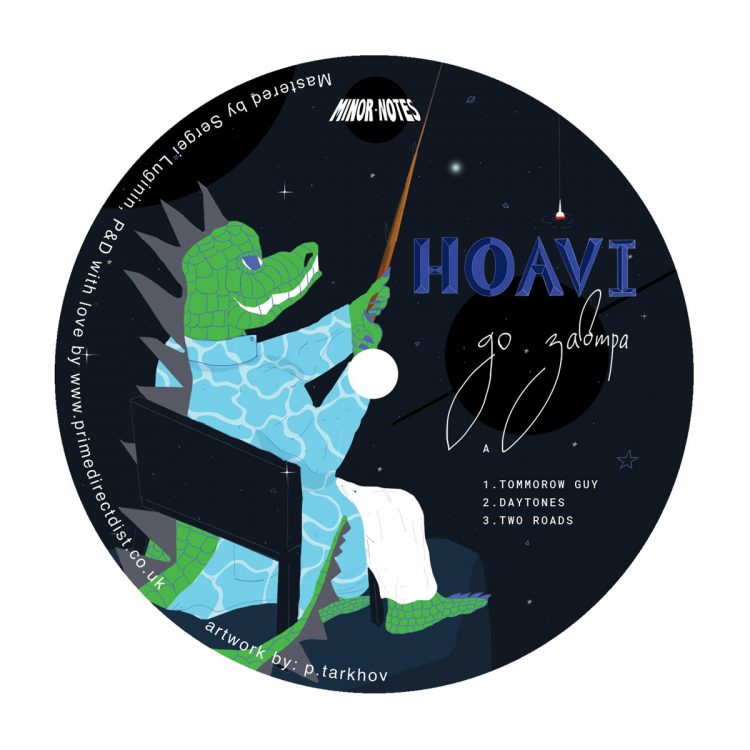 Exclusive Premiere: Hoavi "Tomorrow Guy" (Minor Notes Recordings)
via Minor Notes Records: We are very proud to present you some experimental vibes from the north of Russia – Saint-Petersburg. This EP is from our new man in the team – Hoavi.
Hoavi is a creature of soul, drum and synth addict, who makes dreamy, deep and melancholic sounds from scratch. "До завтра" is a beautiful collection created in the mind and soul of this artist, which show's his electronic skills and experience. For the remix we invited Ray Kandinski, who made a perfect uptempo addition to this release.
Release Date: 4th Feb 2019
Format: Vinyl + Digital (after 3 months)
Web Links: https://soundcloud.com/minornotes
Also, check Hoavi's live set at Boiler Room Russia last year