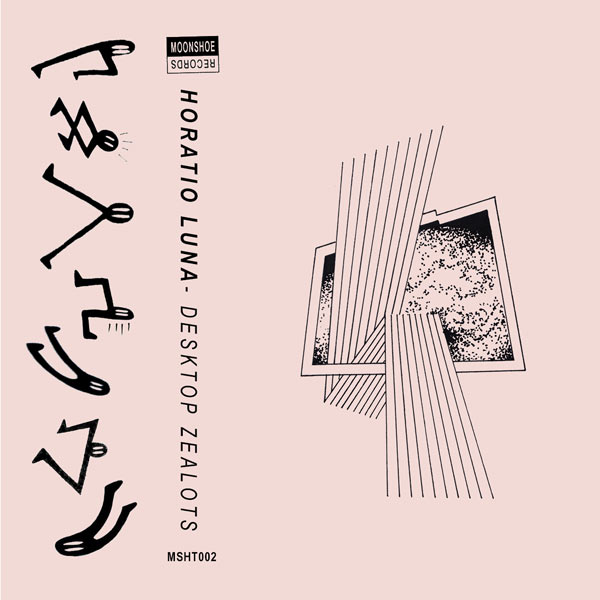 Exclusive Premiere: Horatio Luna "Safe Sesh" (Forthcoming Desktop Zealots Tape)
Moonshoe Records is proud to present MSHT002 "Desktop Zealots" – the forthcoming mini-album cassette from Melbourne natives Horatio Luna, an associated act of the notoriously talented 30/70 collective.
With one man at its core (Bassist Henry Hicks) and an ever-changing backline; Horatio Luna's output is constantly evolving – this time with Nap King Cole and Ziggy Zeitgest.
'Desktop Zealots' is series of raw live recordings made in the Mandarine Dream Studios. The tape features lusty organs and wholesome bass lines that despite the contemporary production, help hold a timeless sound. The frequent presence of syncopated percussion, sensual, dreamy synths, ambiguous SFX on top of the background chatter of the players, all culminate in a raw, organic feel. Desktop Zealots exhibits a flowing progression from crunchy, swinging jams to deeper spirited numbers towards the end, hinting to the future sound of Horatio Luna.
Expect the tape in stores exclusively in Australia late February, though hard copies will also ship to the rest of the world from the Moonshoe Bandcamp page from release date.
Pre-Order EP