Today's premiere, "Still Stream", is exciting dash of cinematic jazz by drummer-composer Yannis Angelopoulos, aka Jan Van, taken from his forthcoming "Streams" album.
Jan Van is a well known figure on the Athens jazz scene, whose unique drum work we first came across on Dave De Rose's Agile Experiments 'Athens' album, and more recently on 'Bloom Anubis', but his resume stretches back for a considerable and varied history.
Pre-Order/Preview on Bandcamp
Since the mid '00s, Jan Van has worked on various jazz projects in Athens, even though the years preceding the 2010s were something of a tough period for the local scene, with limited live opportunities. And since 2010, Greece has famously been at the epicentre of the global financial crisis.
In an already dysfunctional cultural system throughout the decade, culture eventually became a luxury. Following ten years of recession, in March 2020, the Covid-19 pandemic destroyed the efforts of the country that was struggling to recover and took away any remaining hope.
Under high psychological pressure, Jan Van had the idea of a jam session as a release for creative expression. At the same time, the particular concept of water and its properties were stuck in his mind.
Water's fluidity and momentum and the idea of a quiet streaming state, shaped the only concept he eventually shared with his fellow musicians before starting to play. The only reference he wanted them to have was 'water'.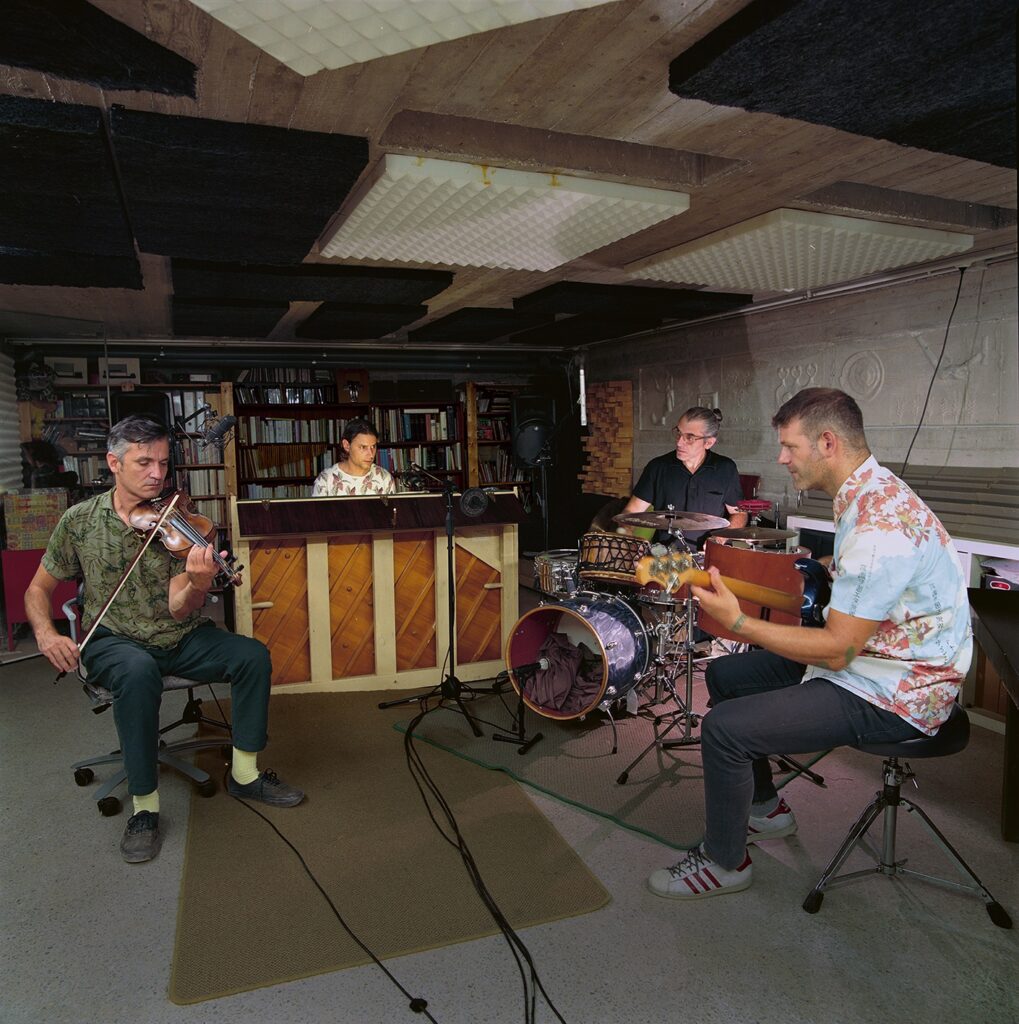 By the end of May, a few days after the end of the lockdown, Yannis gathered his group, featuring Paraskevas Kitsos on bass, Vangelis Stefanopoulos on piano and Fotis Siotas on violin, viol, and voice, in a studio and recorded a live session of spontaneous compositions and improvisations. During the session each musician took a step back to listen and give space to one another. None of the tracks were composed before the recording.
Jan Van Angelopoulos' 'Streams' album is released on vinyl and digital on June 11 via the always essential Teranga Beat. Available to pre-order on Bandcamp now, where as of today you can already hear three other songs.