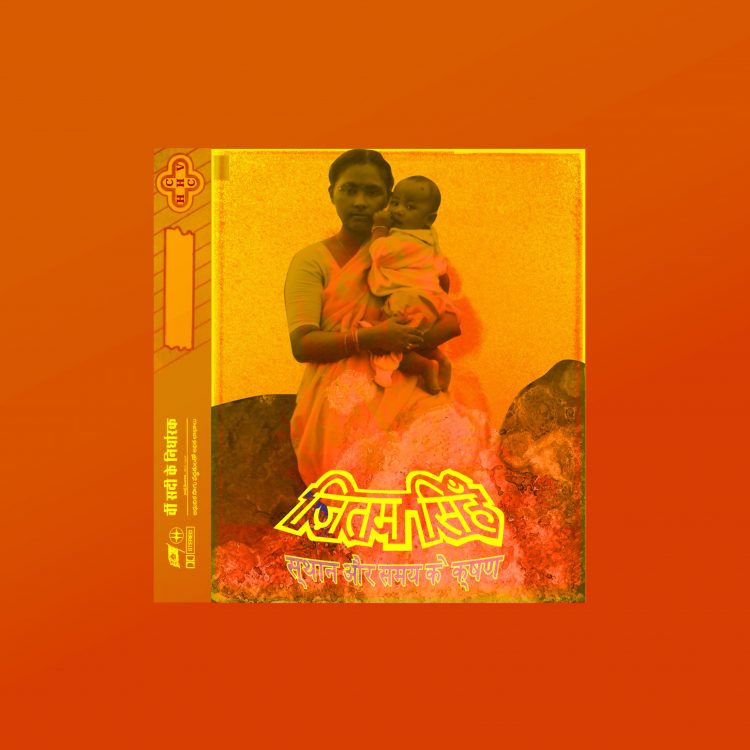 Exclusive Premiere: Jitwam "Yesiknw" (Cosmic Compositions)
Jitwam's self-titled debut album " िज़तम िसहँ", sounds as if it's been dug up from centuries past, found in a distant land, made with home-made electronics and instruments. Its otherworldly nature instantly brings you in and takes you someplace else.
Born in Assam, Gauhati, in Northeast India, but currently based in New York's storied borough of Brooklyn, jitwam spent his formative years in New Zealand and Australia, before living in monasteries in Thailand, orphanages in South Africa, and washed out apartments in London.
Of everywhere and nowhere, his music draws influence from a litany of iconoclasts including, but not limited to RD Burman, Moondog, The Velvet Underground, Yayoi Kusama, Jay Electronica, Jay Dilla, Moodymann, Leon Thomas, Madlib and Asha Bhosle.
Across the album he utilizes knowledge acquired through years spent digging through dusty crates, and talents honed as a multi- instrumentalist, producer, and vocalist. A series of stumbling, jazz/soul-rooted beat sculptures, each buried beneath a haze of fuzzy psychedelia, broken microphone blues, and articulated through a freestyled process he describes as "first thought, best thought", िज़तम िसह solidifies jitwam's spot as a major emerging talent.
Recalling the fourth world dreamscapes explored by oddball songwriters like Connan Mockasin, Clarence Clarity, Jai Paul, Silicon, and Unknown Mortal Orchestra, it represents a time of transition and remembrance for jitwam, while still fulfilling the core qualities he looks for in song. In his words, "Music is a refuge. A shelter from the storm. A place you can go to close your eyes."
Since he first shared his music with IZWID Records boss Kutmah at a Brainfeeder afterparty in London, jitwam has released through Leaving Records, Cosmic Compositions, and The Jazz Diaries (the label he co-runs with Casey Van Reyk and Nigel Mphisa). He's also written with Inkswel (BBE) and Paul White (R&S), featured on Moodymann's K7! DJ Kicks compilation and been championed by Gilles Peterson, Alexander Nut, Andrew Jervis (Bandcamp), and Funkineven. Mixed and mastered by Matthewdavid at Stones Throw Studios in Los Angeles.
 िज़तम िसहँ will be available digitally on Friday November 3, and on vinyl December 15, 2017 on Cosmic Compositions.
---
Follow:
jitwam
Cosmic Compositions