We are excited to premiere this funky serving of Brazilian boogie from Paris-based Rio raised João Selva. Produced by prolific French producer Patchworks.
"Cadê Você" won us over with it's addictive melody and Brazilian jazz funk vibe recalling Marcos Valle's most popular hits. The upbeat sound masks the less confident question for his absent lover, "cadê você?" or "where are you?" An excellent doorway into Selva's world of rhythmic, tropicalised soul and funk, at the heart of his 'Navegar' album.
Pre-Order
Selva told us that ""Cadê Você" is a funky disco joint. Patchworks and I are absolutely huge fans of Joao Donato, Marcos Valle, Dom Um Romao… and we wanted to pay tribute to them, cause this guys are so underrated. Their US produced album's are masterpieces, abolishing the frontiers in between jazz fusion, psychedelic pop & Latin music."
We are also excited to share a trippy stop-motion cartoon video from Peter Themoon & Ugo Wuul. A delirious dream voyage inspired by David Lynch's Lost Highway and Cohen's Big Lebowsky, the end result feels like a mixture of Monty Python, Miami Vice and Soul Train.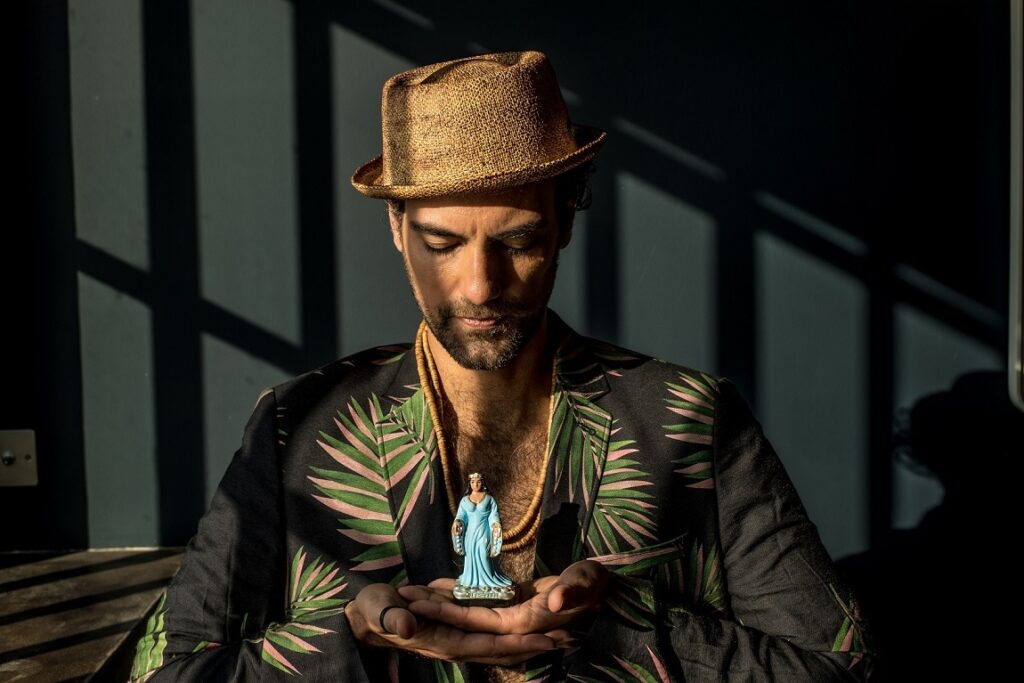 "Cadê Você" is released this Friday March 19, ahead of the full album release, 'Navegar', on April 2nd, on coloured vinyl, CD, digital download and streaming platforms.