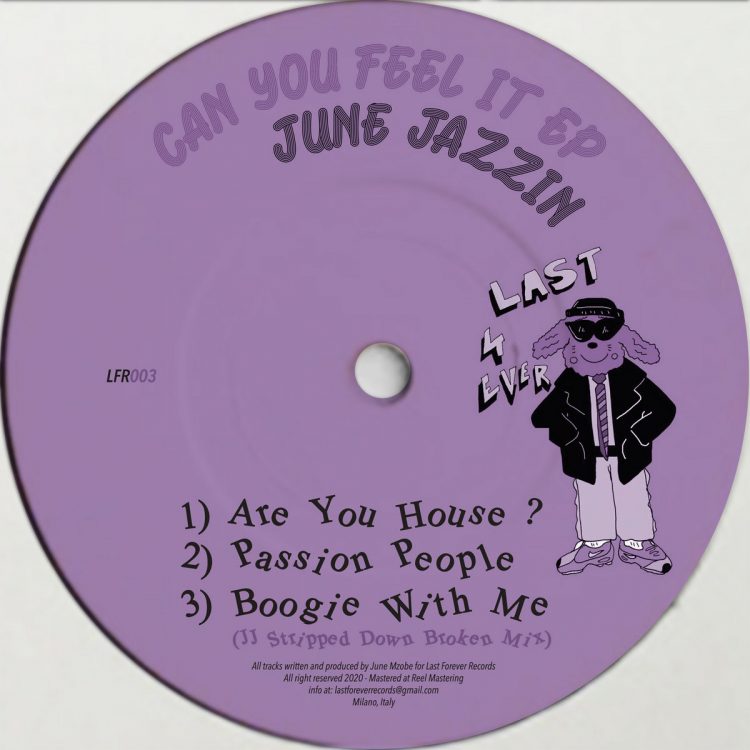 Exclusive Premiere: June Jazzin "Boogie With Me" (Stripped Down Broken Mix)
June Jazzin, deejay, spinner, wax junkie and producer, from the red-brick city of Pietermaritzburg South Africa, is the next artist putting out some serious heat on Last Forever Records.
This is the time to bring that tech'ish soulful vibe to light, from the "Country of House Music", where June Mzobe, is recognised as one of the most prolific producers; able to balance the original sound from the abandoned warehouses in Chicago, with the stir-up-my-soul Soulful house, and the modern rhythmic deep baggers as you can hear in the instant classic "Are You House?" and the hypnotic "Passion People".
All embellished with the gem of "Boogie With Me" which pays homage to the break/broken beat genre with great respect.
Pre-Order
Tracklist
1 – Are You House?
2 – Passion People
3 – Boogie With Me (JJ Stripped Down Broken Mix)
All tracks written and produced by June Mzobe for Last Forever Records. All rights reserved 2020 – Master at Reel Mastering.
Publishing Beat Machine.
Milano, Italy.