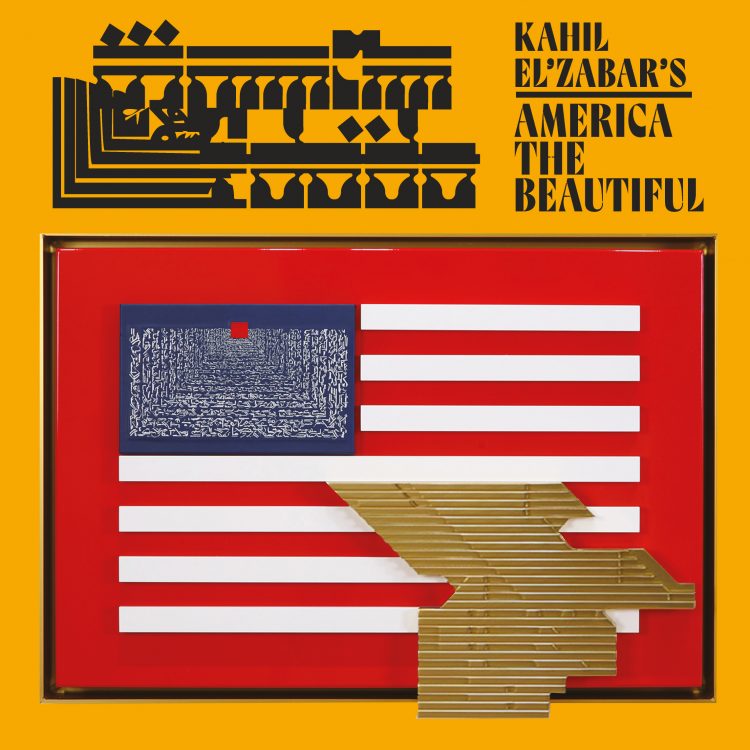 Exclusive Premiere: Kahil El'Zabar "Sketches Of An Afro Blue" (Forthcoming on Spiritmuse Records)
Music Is My Sanctuary is honoured to premiere this beautiful piece of music by the legendary Kahil El'Zabar, multi-percussionist, band-leader, vocalist, composer, conductor, educator and pioneer of 'spiritual groove'.
Mongo Santamaria's "Afro Blue" has been radically rearranged by El'Zabar and co. The famous standard's Afrocentric rhythm has been emphasised, with additional Kahil-conducted strings, and significant space has been made for the brilliant soloists, including Corey Wilkes on trumpet.
"Sketches Of An Afro Blue" is taken from Kahil El'Zabar's forthcoming album for Spiritmuse Records, 'America the Beautiful', a tour de force musical testament that speaks directly to the heart, mind and spirit. Sir Kahil El'Zabar (knighted by France in 2014 as Chevalier of Letters), composed, arranged and conducted 'America the Beautiful' to speak musically about the turbulent issues in America and the world today, as well as his hopes and love for a better tomorrow.
Pre-Order on Bandcamp
Kahil was mentored in his early youth by two of Chicago's luminary founders of the legendary AACM (Association for the Advancement of Creative Musicians), Phil Cohran and Muhal Richard Abrams, eventually elected to be Chairman of the AACM after Muhal from 1975-83. El'Zabar's comparable skills and masterful versatility have afforded him the opportunities to work and collaborate with giants such as Lester Bowie, Pharoah Sanders, Malachi Favors, Dizzy Gillespie, Eddie Harris, Archie Shepp, Billy Bang, David Murray, Cannonball Adderley, Nina Simone, Nona Hendryx and Hamiet Bluiett, to name a few.
In fact, 'America the Beautiful' is the last recorded performance of the late, great Hamiet Bluiett, to whom this album is dedicated. Following his last release, 'Spirit Groove' ft. David Murray, El'Zabar went into his musical vault to uncover for Spiritmuse Records works that he had scored for Daryl Roberts' award-winning documentary, America the Beautiful. Kahil decided that the timing was right to release this music, in light of the tragic outbreak of COVID-19 and the global heartfelt tragedy of George Floyd's brutal death. El'Zabar then went back into the studio recently to compose and score the rest of the music that would accompany the vision of what America the Beautiful has become.
This incredible album features Kahil El'Zabar with an extended ensemble of woodwinds, brass, strings and an array of Afro-percussion, showcasing such master players as Corey Wilkes, Tomeka Reid, James Sanders, Josh Ramos, Miguel de la Cerna, Ernie Adams and Hamiet Bluiett. El'Zabar developed the initial inspiration for this project from his musical origins in the above mentioned documentary, and later added new works that would explore issues related to current affairs and past histories of America and the globe, regarding race, ecology, economic disparity, and his hopes, aspirations and love for a better world yet to come.
'America the Beautiful' is released on vinyl, CD and digital by Spiritmuse Records on October 23rd.