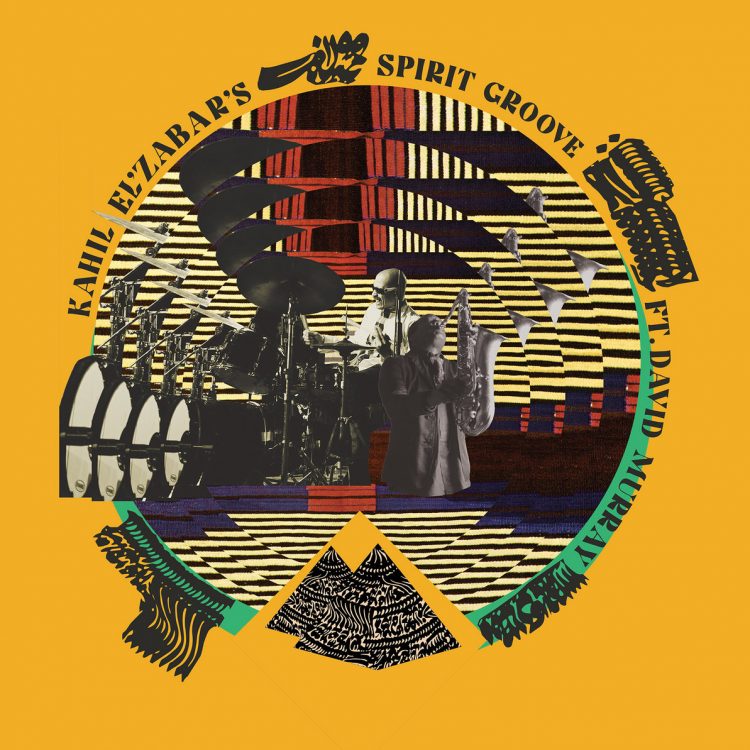 Exclusive Premiere: Kahil El'Zabar's Spirit Groove "Necktar" ft. David Murray
Music is My Sanctuary is proud to share the premiere of "Necktar" by Kahil El'Zabar's Spirit Groove ft. David Murray.
Taken from 'Spirit Groove', the latest album from legendary Chicago multi-percussionist & composer, Kahil El-Zabar. His second for Spiritmuse Records, following the Ethnic Heritage Ensemble's excellent 'Be Known: Ancient/Future/Music' 2019 album, and an acclaimed world tour with two standout shows at London's Church of Sound.
Kahil El'Zabar's 'Spirit Groove' is the latest musical inspiration from the spiritual jazz master, featuring the legendary tenor sax colossus, David Murray. El'Zabar and Murray first recorded together in '89 and their collaborative efforts span over 4 decades of exceptional explorations in the varied realms of jazz, with 'Spirit Groove' being the defining moment upon their incredible journey to meaningful, spiritual art.
'Spirit Groove' is an easy snapping combination of live and studio recordings in June 2019 in Chicago. Whether on tenor or bass clarinet, David Murray immerses the listener in the history of this music – hearing him playing with Kahil on "Necktar" you are immediately drawn into the fluidity of their communication. They are joined by two extraordinary US musicians, Emma Dayhuff (Herbie Hancock) on acoustic bass and Justin Dillard (Junius Paul Qt) on synth, organ & piano.
According to Khahil, "In David's "Necktar", we want folks to feel the power of faith when one truly loves". It was written for David's new wife, Francesca Murray.
'Spirit Groove' is due to be released on June 12 on Spiritmuse Records on vinyl, CD and digital, and is available to pre-order now.