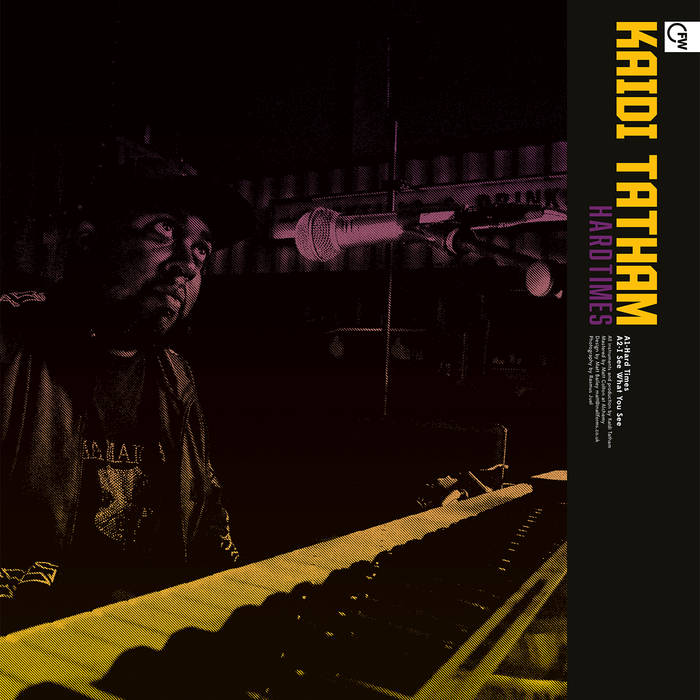 Exclusive Premiere: Kaidi Tatham "I See What You See" (First Word Records)
First Word close out 2017 with the return of Kaidi Tatham, following up his "Changing Times" EP with another killer 4-tracker – this one entitled "Hard Times".
For those who don't know already, Kaidi is probably best known for his work with Bugz In The Attic. His body of work includes musical contributions for artists including Amy Winehouse, Slum Village, Mulatu Astatke, Soul II Soul, Leroy Burgess, Amp Fiddler, Macy Gray, King Britt, DJ Spinna, Mr Scruff, and IG Culture.
Earlier this year, he was an integral part of DJ Jazzy Jeff's incredible PLAYlist project, most notably releasing the album "Chasing Goosebumps", also featuring Glenn Lewis, Stro Elliot, Masego, Daniel Crawford and a whole host more. Most recently he was part of Jeff and Will Smith's reunion tour across Europe, and added releases to his already impressive catalogue on 2000 Black and Theo Parrish's Sound Signature, with regular compadre, Dego.
'I See What You See' starts with Kaidi's infamous rhodes licks, before dropping to some heads-down latin-tinged percussion and hefty bass lines. The groove is mad infectious, ensuring movement all across the dance floor! You can hear that there are a ton of different influences from all across the globe, fusing many cultures and eras all into one track. It's Broken Beat at it finest! The harder the times get, the more imperative our need to let off some sweat on the dance floor, and Mr. Tatham will be on-hand to help, we guarantee you!
"Hard Times" releases December 1, 2017 on First Word