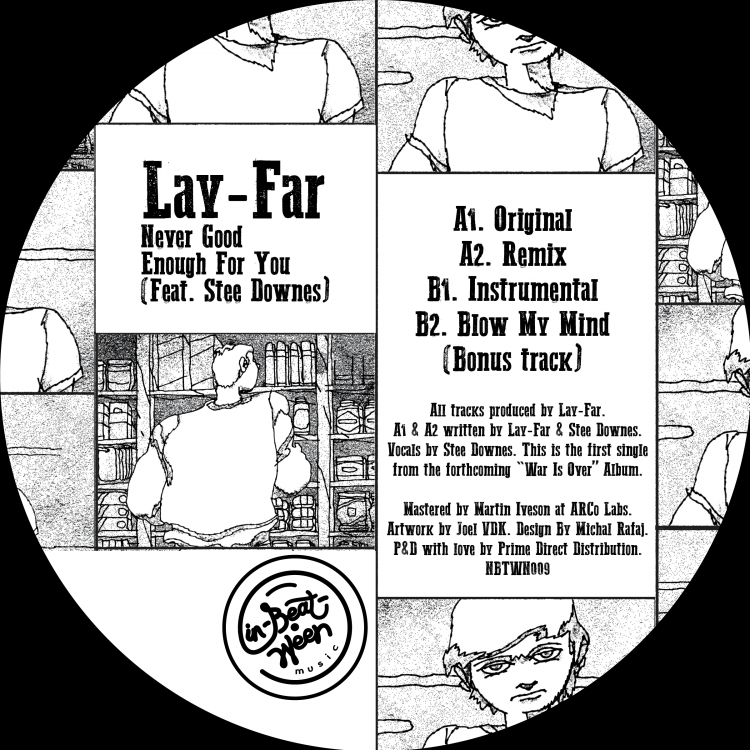 Exclusive Premiere: Lay-Far feat. Stee Downes "Never Good Enough For You (Remix)"
"Never Good Enough For You" is a deeply intimate and emotionally charged love message, written in collaboration with the acclaimed singer and songwriter Stee Downes.
It's got a rough and edgy but equally soulful beat, showcasing heavy influences from Hip-Hop, Broken Beat, House and Jazz-Fusion to form a perfect foundation for the heart-felt story of emotional struggle and break-up.
Definitely a tough track to say no to, it keeps things moving in a forward direction so as not to dwell too much on the negatives in life while still taking time to reflect on tougher times. Stee Downes delivers an incredible vocal performance, even throwing in a quick nod to the Hip House scene of the '90s. Excellent dance floor shaker to say the very least!
This will be the third release on Lay-Far's own record label In-Beat-Ween, which means that all sales directly support the artist – don't hesitate.
"Never Good Enough" releases February 23, 2018 on In-Beat-Ween Music
---
Follow: