We are excited to premiere the beautiful and epic "Child – Part IV" by London's incredible Levitation Orchestra, forthcoming on Gearbox Records.
Pre-Save
We swooped at the opportunity to premiere one of our favourite cuts from the forthcoming album by Levitation Orchestra on Gearbox Records. We have been HUGE fans since their debut LP on Astigmatic and their phenomenal live show at London's Church of Sound.
Founded in 2018 by trumpet player & musical director Axel Kaner-Lidstrom, Levitation Orchestra was formed with the shared goal to create original suites of music completely collectively. A large, ever-changing ensemble, abundant in energy & focus, their captivating compositions truly come to life in the band's explosive live performances.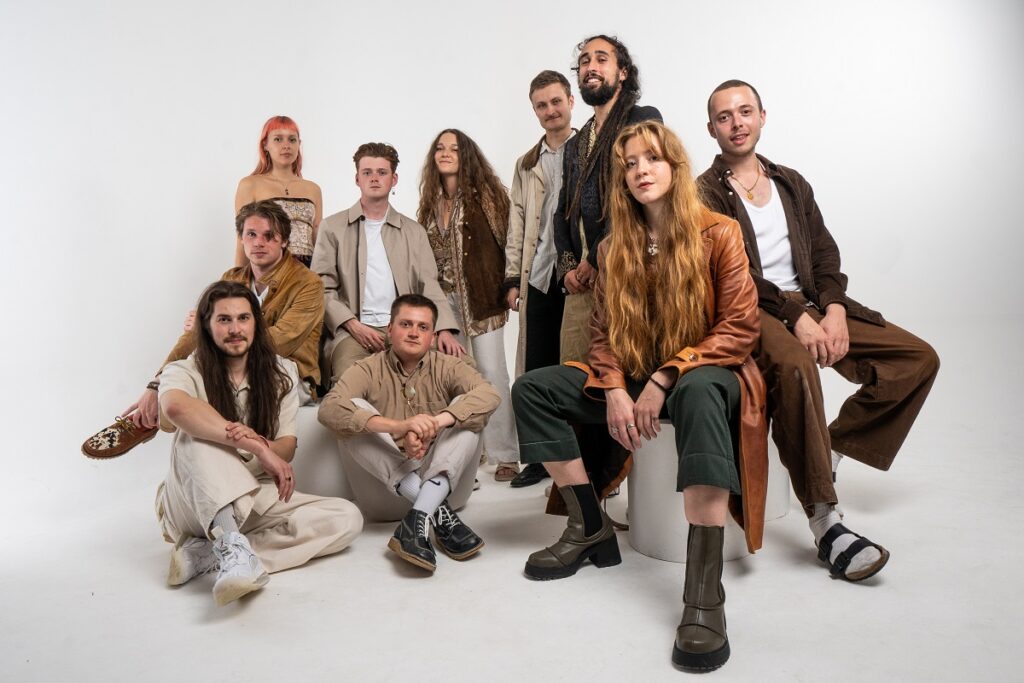 Words from Levitation Orchestra: "Child part IV" is the final part of a suite of music about childhood, lineage and loss. We were wrestling with illusions and realities around our perceptions of ourselves and how we could be just a grain of sand in a desert or a single thread in the ever-growing tapestry of the universe. But perhaps, through ancestry and dependency we could be linked with a greater cycle of being. How connected are we to those who came before and who will come after? "Part IV", the culmination of the suite, brings forward motifs of bright, new life, and sorrow and loss. Two parts of the cycle that are inextricably interwoven."
"Child – Part IV" is released on September 22nd. The album, 'Illusions & Realities', sees release on double-LP vinyl (including a limited Japanese edition with obi strip), CD and digital, on October 29.
Pre-Order Album