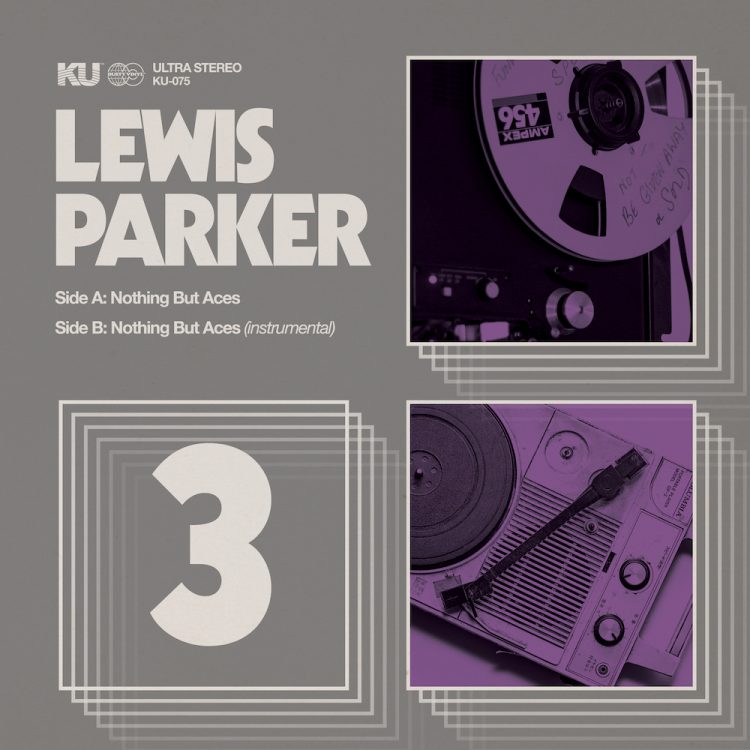 Exclusive Premiere: Lewis Parker "Nothing But Aces" (King Underground Records)
"The 45 Collection" by Lewis Parker is released as a five x 7-inch vinyl box set, including unreleased songs and instrumentals from the multi-faceted producer.
The man with the golden sound is back to showcase some rare material from his personal archives for the first time with this beautifully packaged and limited-edition 45 set. The set of 5 seven-inches features unheard original versions, instrumentals, and unreleased songs from a classic period of output between 2002-2006, including beats from the sessions of his critically acclaimed "It's All Happening Now" LP and the "Put a Beat to a Rhyme" remix project. All this is available for the first time in this limited-edition 7" vinyl box set with only 250 sets.
After a long stay in Queens, NY, soaking up the energy and grittiness of the city and working with Joey Bada$$, the London-born musician is back in the UK. After several successful previous releases with KingUnderground Records, Lewis is now releasing a special treat for long-time fans.
As Parker continues to maintain his musical integrity and commitment to the traditional Hip-Hop aesthetic while simultaneously pushing his sound forward, KingUnderground brings a rare snapshot of the veteran producer's cutting-room floor.
Buy Link
.