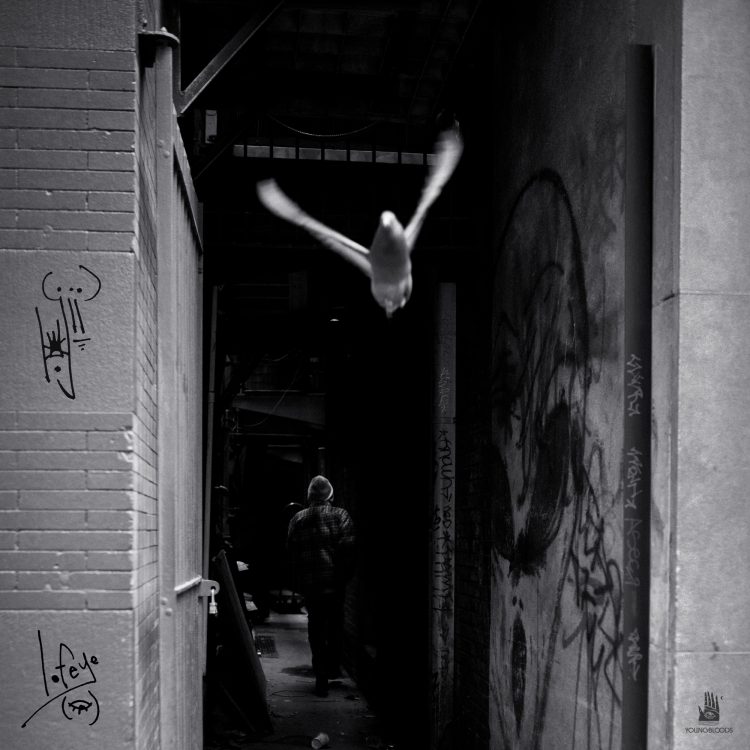 Exclusive Premiere: lojii "six9 ft. vida jafari (prod. heaprize)" (Youngbloods Records)
"lofeye" is a concept album and personal testament that Philadelphia rapper lojii (fka uhlife) has been piecing together over the last three years.
After giving only hints with 2015's 'no ebola', 2016's 'dutti', and 2017's acclaimed collaborative album "due rent" with producer Swarvy on Portland-based imprint Fresh Selects, he's finally ready to present a complete window into his world.
The latest track 'six9' – which features beautiful vocals from Vida Jafari – has all the elements of a hit track, while remaining from a place of authenticity and ingenuity. It's low and cut-throat without fairytale glamour, and delivers an honest message that life isn't always how you want it, and it all depends on what you make of it.
In lojii's own words, "lofeye is about working with limited resources and making the highest quality life out of what the f**k you got. It's when you're 'lo-fi' by circumstance (not just for aesthetic) but your aim is always higher. In essence, this is an LP about being rooted in the dirt you come from but reaching for the sky above you."
While lyrically this sentiment is completely self-illustrated, lojii found a diverse cast of producers to fully realize the aesthetic variety necessary to tell this kind of story. Passing through sparse flavours of Boom Bap, House, Electronica, Grime, Trap, and Punk married with kinetic avant garde raps, "lofeye" is infused with lojii's signature smokey style, thanks to the album's producers thook, Sadhu Gold, Marc Rebillet, Repeated Measures, New Zealand's HeapRize, and Soulection's NiceGuyxVinny.
"lofeye" releases March 23, 2018 on Youngbloods Records
---
Follow: