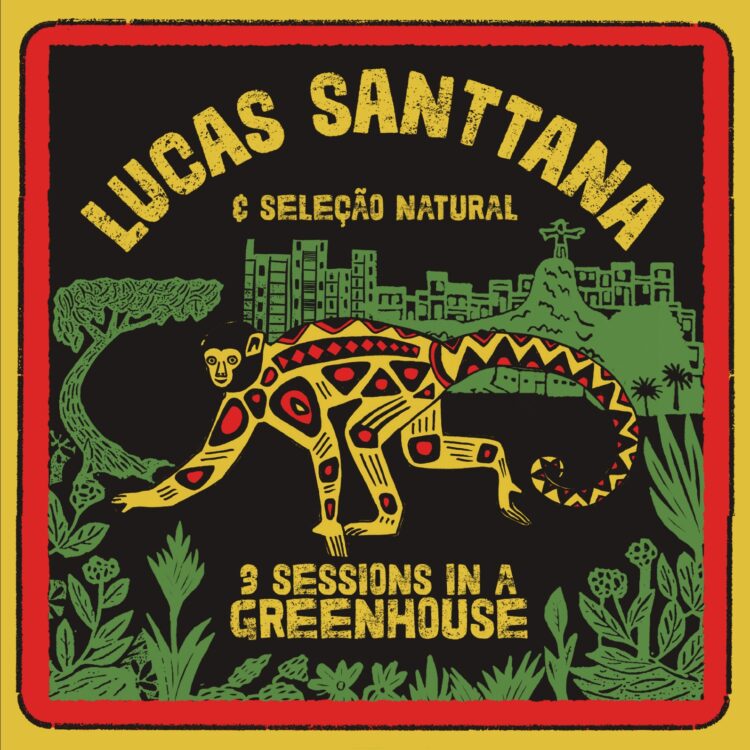 Exclusive Premiere: Lucas Santtana feat Tom Zé "Ogodô Ano 2000"
MIMS is over the moon to premiere the brand new remaster of Lucas Santtana's "Ogodô Ano 2000", featuring the legendary Tropicalista, Tom Zé. A psychedelic dose of dubbed and acid-fried samba.
"Ogodô Ano 2000" was originally recorded by Zé himself and released in 1992. Santtana chose to re-record the song for his 'lost' album '3 Sessions in a Greenhouse' and asked his uncle, Tom Zé, to contribute. 15 years after that album's release, Mais Um is releasing the album on vinyl and digital formats for the first time, remastered by German dub shaman, Stefan Betke/Pole.
Pre-Order
Lucas tells us, "Ogodô Ano 2000 was a song that my band and I used to play during the soundcheck of the tour to promote my second album, around 2003/4. During these soundchecks we were just having some fun, experimenting with applying dub techniques to samba – yet these sessions then became the foundation for my album '3 Sessions in a Greenhouse', released originally in 2006. Tom Zé is actually my uncle so it felt right to ask him to perform the vocal".
'3 Sessions In A Greenhouse' is a lost classic from the catalog of one of Brazil's most regarded and influential contemporary songwriters. Apart from Tom, it also features mangue beat pioneer, Gilmar Bola 8.
Lucas Santtana's 3 Sessions In A Greenhouse, produced by Recife's dubsetter himself, Buguinha Dub, fused psyched-out samba and baile funk with original Black Ark-style studio distortion and spiritual dub dread, laying the foundations for his seminal Sem Nostalgia LP five years later, and in the process, establishing Santtana as a pioneer of Brazil's current new wave.
Released May 7 by Mais Um. Available to pre-order now.