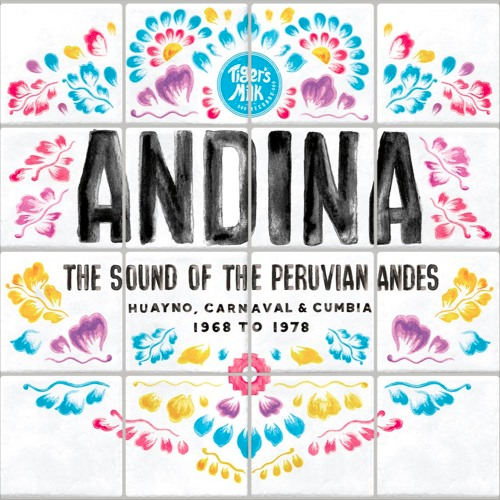 Exclusive Premiere: Lucho Neves y su Orquesta "Caymenita" (Tiger's Milk Records)
A window into the full-blooded, captivating spirit of music from the Andes, ANDINA shines a fresh perspective on Peru's multifaceted heritage.
A co-release between Tiger's Milk Records and Strut Records, the album is selected from records originally released between '68 and '78, upending clichéd ideas of Andean music and bringing to light the divergent, exciting traditions to have emerged from Peru's strip of the iconic mountain range. Encompassing steady-grooving, Peruvian cumbia rhythms, transcendent folkloric harp recordings and Lima big band groups taking influence from their highland neighbours, it boasts a diversity that will appeal to fans of jazz and Latin as well as tropical-minded DJs and deep-digging collectors.
ANDINA was never intended to be a definitive overview of Andean music. The selection sees the debut release of many tracks (since their original vinyl release on Peruvian labels like Iempsa, Sono Radio and El Virrey) and reflects, what we think are, the most exciting insights into Andean musical culture. Not restricted to bands based in the Andes, there are entries from outsiders, in particular from the coastal city of Lima, artists who took cues from their compatriots in the mountains. The sound most represented is that of Peruvian cumbia where groups imbued a tropical, Colombian style with Andean huayno rhythms and rock-influenced electric guitars. The album also reflects the huge numbers of traditional folk records released during this era that left a bounty of atmospheric, harp-plucked huayno and carnaval to be discovered.
An avid DJ and record collector, Martin Morales (Ceviche/Andina) has once again teamed up with Tiger's Milk co-founder Duncan Ballantyne (former Soundway label manager) and Peruvian crate digger Andres Tapia del Rio to create a series which starts with ANDINA but will later include discoveries from the Amazon and the coast of Peru.
Reflecting on his connection to the Andes, Martin Morales remembers: "Growing up in the coastal city of Lima, it was my grandmother who kept our family's connection to the mountains alive. Our visits to her home high up in the Andes in the province of La Libertad and the fascinating 18 hour trips we made to reach her passing through villages and towns, sounds and flavours, imparted in me a strong sense of the Andes' traditions, creativity and rich artistic textures." The Andes' different cultures have resulted in a myriad of ever-evolving hybrids as shown by this collection, which opens the door onto just a few of its most fascinating musical examples.
Tiger's Milk Records is part of Ceviche and Andina, launched by award-winning Peruvian chef, DJ, music and art collector and restaurateur Martin Morales in 2012. It encompasses 4 award-winning London restaurants, a record label, an art gallery and works alongside a charity called Amantani.
In October 2017 Quadrille will publish the cookbook ANDINA: The Heart of Peruvian Food, by Martin Morales.
"ANDINA" releases October 20, 2017 on Tiger's Milk Records