MIMS is exited to kick the year off with the extremely bump-able soulful jazz grooves of keys-man Luke Smith, featuring the legendary Roy Ayers on the vibes & signature scat vocals.
If you can imagine "It's Time" popping on up D'Angelo album, that might be due to the presence of Pino Palladino himself on bass. Arguably the most in-demand bassist in the world, heard playing with The Who, John Mayer and of course, D'Angelo, in particularly on his 'Voodoo' album and tour.
Download on Bandcamp
Luke's lead keyboard melody seamlessly blends into Roy Ayers vibraphone parts in the chorus, and the switch up half way during the track is an unexpected delight, with a stand out guitar solo played this time by Mike Brown.
Luke himself is an accomplished songwriter, arranger and session musicians, having co-written for Amy Winehouse on the 'Frank' LP ("Take The Box" and "What it is About Men"), written string arrangements for Stormzy and played keys for Chaka Khan, George Michael, BB King, Floetry, and more besides.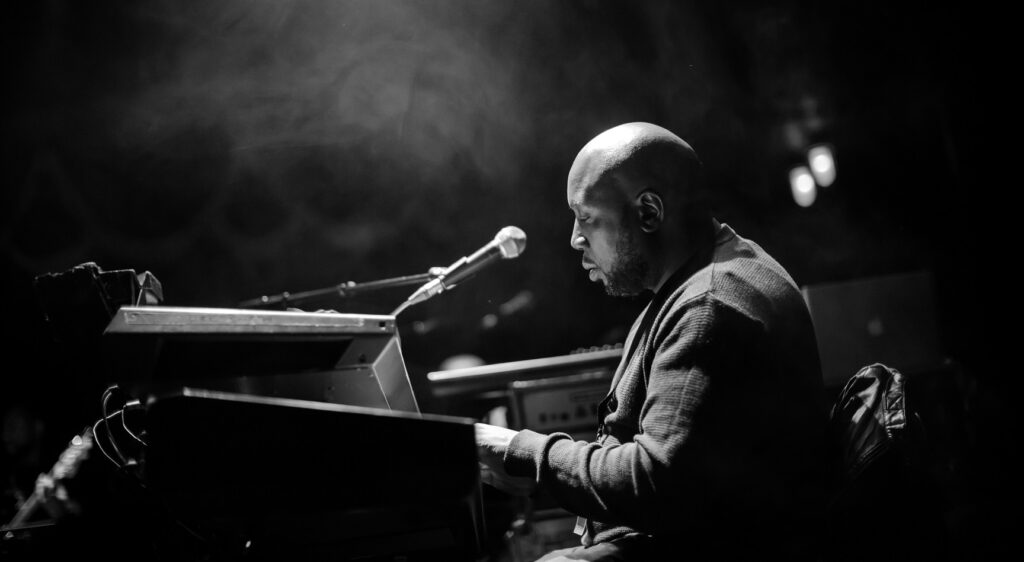 Now Luke Smith is stepping out of their shadows with some great jazz compositions, his signature playing styles, and a little help from a handful of extremely talented musicians friends.
"It's Here" sees full release on January 6th, but you can download in today from Bandcamp.