MIMS is excited to share the refreshing piano-led jazz meets hip hop sound of "October" by Mancunian keyboardist and producer Matt Wilde. Taken from his debut EP 'Believe in Things', released May 28th on Root Records.
'October' is a reflective piece, balancing longing piano motifs with bass synths and the swinging boom bap inspired drums by the talented Oscar Ogden. On flugelhorn, Aaron Wood provides an optimistic counter-balance.
Buy/Stream
'Believe in Things' is very much centered around the piano, exploring textures and colours which depict the beauty in simple things and the relationship between earth, nature and space. Born out of the challenges society has faced as a result of Covid-19, 'Believe in Things' is a real-time documentation of the hope, discovery and uncertainty experienced this year. The improvised piano tells a story of believing in the unimaginable and unearthing the extraordinary. The songs portray a sense of determination and optimism for a better future.
Matt sheds some extra light on his musical background: "Growing up in Manchester, I was surrounded by MCs, rappers and musicians who were writing, recording and performing hip hop and grime. I began producing and making beats, and DJ'ed in multiple clubs across the UK including having a residency at the legendary Sankeys in Manchester. I was enveloped by loads of different cultures which all fed into the music I was making. Producing unlocked my obsession with keys and I began exploring the works of jazz greats such as Bill Evans, Herbie Hancock and Ahmad Jamal. My early musical experiences and exploration of jazz have blended and laid the foundations of my sound today, which is portrayed in my debut EP 'Believe in Things'."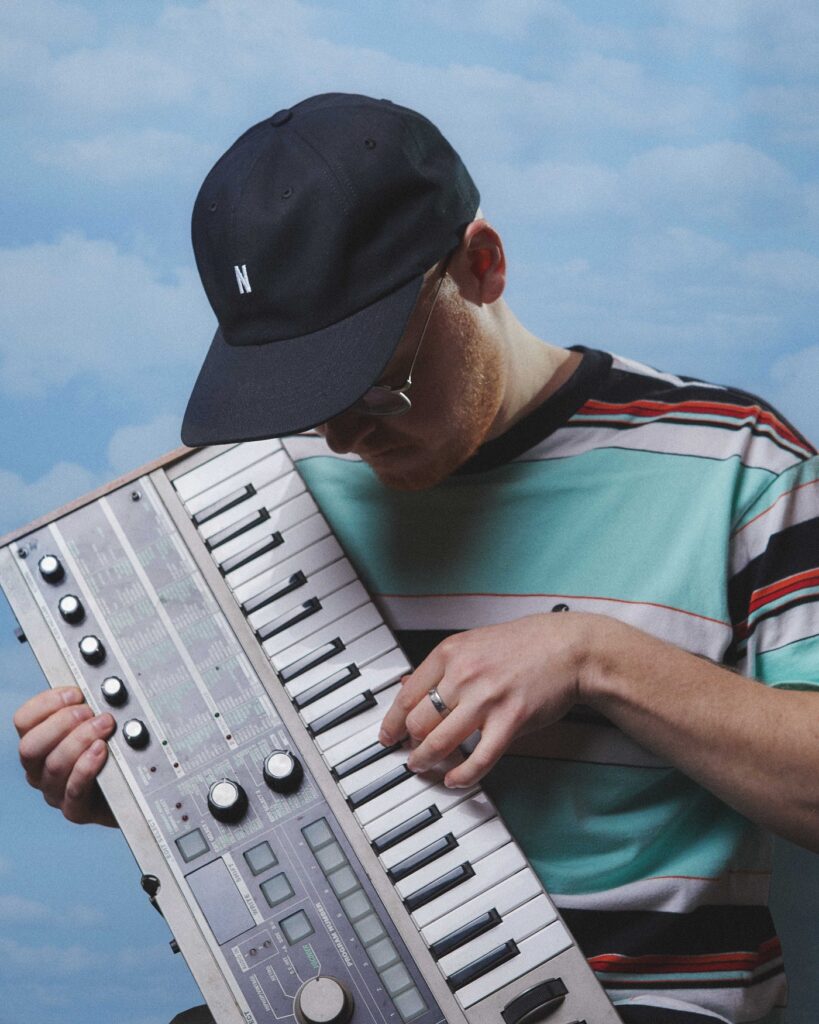 Matt Wilde is a Mancunian keyboardist and producer, whose music blends jazz-inspired keys, rich harmonies and pocketed drums. Taking inspiration from jazz greats such as Bill Evans and Herbie Hancock, Matt has performed and produced for a range of artists such as PROSE (Virgin Records) and Secret Night Gang (Brownswood), with performances at major venues and festivals including Parklife, Leeds & Reading and the Great Escape.
Matt is rapidly becoming one of the artists to watch in 2021. Look out for the full EP, 'Believe in Things', on May 28th.