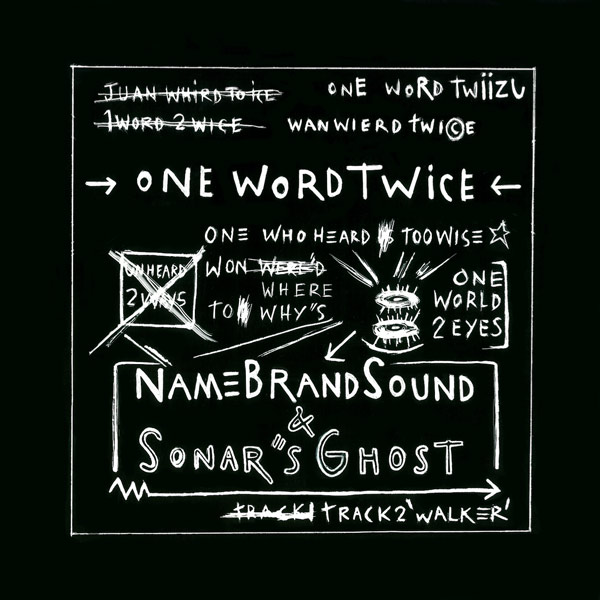 Exclusive Premiere: NameBrandSound & Sonar's Ghost "One Word Twice / Walker"
(Artwork by Eriizu)
NameBrandSound is the brainchild of Broken Beat & UK Soul music pioneers IG Culture (aka TS Repman) and Alex Phountzi. Their newest EP seems join forces with another absolute legend; Sonar's Ghost aka Dominic Stanton better known as Domu to all of us Broken Beat lovers. He recently released an EP under the same pseudonym on Dego's 2000Black (link)
NameBrandSound's 'brukworx' style takes influence from dancehall, jungle, footwork, 2­step soul and broken beats emerging with a forward thinking sound far greater than the sum of it's parts. The sound system aesthetic is reflected in a NameBrandSound show which draws from all influences and styles in a quickfire selection.
Also highly recommended, their first two EP's: 'Nowadays Pressure' (Technicolor/NinjaTune in 2014) and 'Spaceship EP' (Arena Yard, 2015)
Pre-Order
The pair have a history together that dates back to the legendary Co­Op club at London's Plastic People and both have gained notoriety with numerous projects and careers that date back to the 90s with high points including album releases for Virgin Records and V2 as New Sector Movements and Bugz In The Attic respectively. With backgrounds that are rooted in Jamaican inspired UK Soundsystem culture, from Kilmanjaro to Metalheadz.
Links