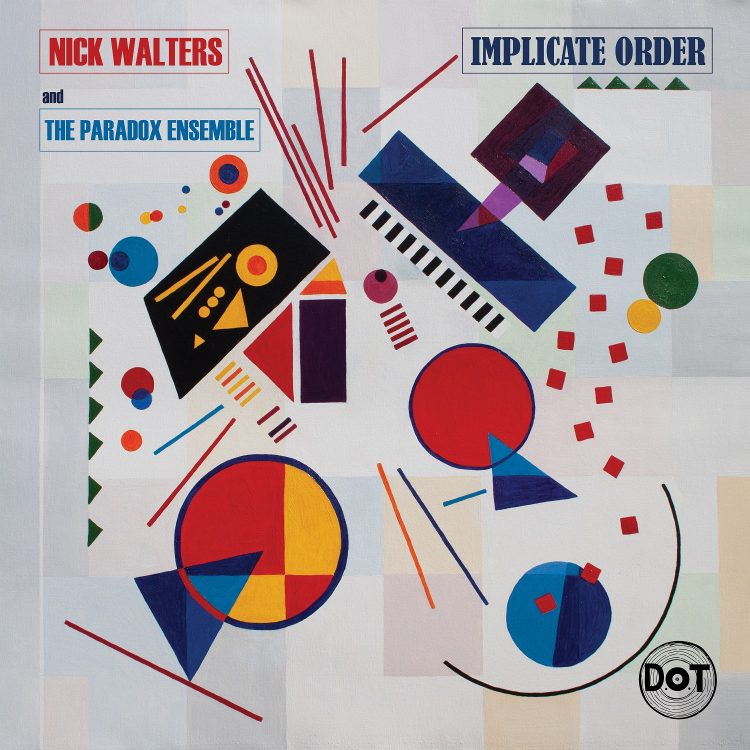 Exclusive Premiere: Nick Walters & The Paradox Ensemble "The Underdog" (D.O.T. Records)
MIMS is delighted to premiere "The Underdog" by Nick Walters & The Paradox Ensemble. Bursting with energy, this big band number is the first track on their forthcoming third studio album 'Implicate Order', the inaugural release on Nick Walters brand new label, D.O.T. Records.
The eleven piece group continues to break the mould of big band jazz, combining spiritual and eastern jazz moods with West African rhythms and a fusion of electronics. "Implicate Order" follows up the bands highly acclaimed "Awakening" LP released on 22a in January 2019.
Safe to say, it does not disappoint, but rather builds on the previous releases. Walters shines on trumpet and electronics, his rousing compositions provide the perfect foil for this band that appears to be very comfortable playing with each other. Jim Molyneux is impressive on drumkit, as is Rebecca Nash on piano and of course, Ed 'Tenderlonious' Cawthorne on tenor sax, flute and piccolo.
"The Underdog" is a sprightly tribute to Charles Mingus, inspired by his classic album 'The Black Saint and the Sinner Lady'. Walters' lofty trumpet takes the lead, conducting the 11 piece band along a catchy hook, brought to a head by the excellent Richard Foote on Trombone.
We anticipate with much excitement the post-lockdown album and label launch at the London's Jazz Cafe, January 26.
Pre-order for the album goes live on Friday 4th December
Pre-Order on Bandcamp
Line Up:
Nick Walters: trumpet, electronics, compositions
Rebecca Nash: piano
Sam Healey: alto sax
Ed Cawthorne: tenor sax, flute, piccolo
Richard Foote: trombone
Ben Kelly: sousaphone
Anton Hunter: guitar
Aidan Shepherd: accordion
Paul Michael: bass guitar
Kodjovi Kush: percussion
Jim Molyneux: drums