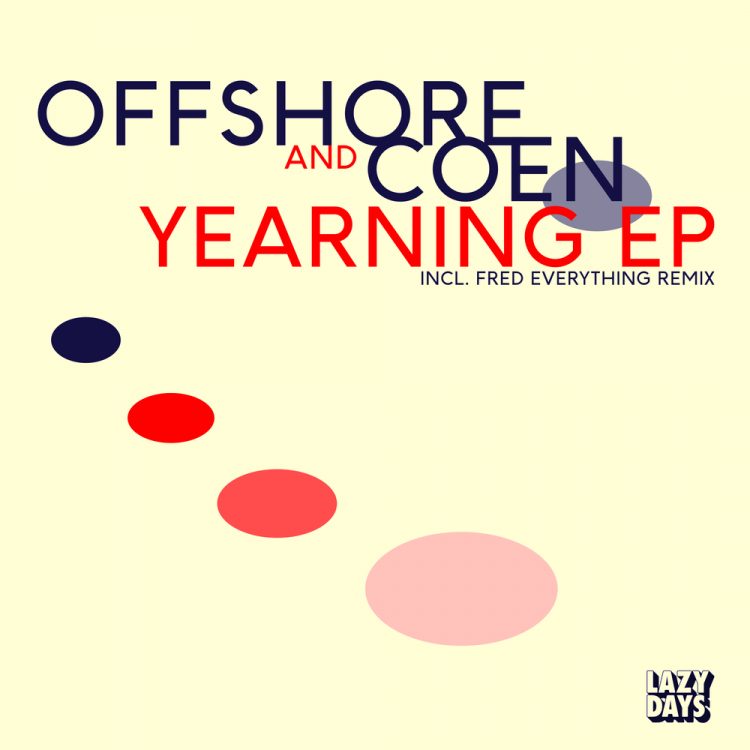 Exclusive Premiere: Offshore and Coen "Yearning" (Fred Everything Remix)
Our second premiere for the day comes from Offshore and Coen, remixed by our good friend Fred Everything. Forthcoming on Fred's Lazy Days Recordings.
Lazy Days welcomes Offshore and Coen, an up and coming duo from the Netherlands, known for their releases on Phat Elephant, and more recently on Jimpster's excellent Freerange label. Their music is a breath of fresh air, warm and organic but with tightness and precision and lots of space around the instruments. The title track, Yearning comes with a Fred Everything remix. Also included on the ep, the acid tinged Breath as well as the smooth midtempo disco Prelude.
Buy