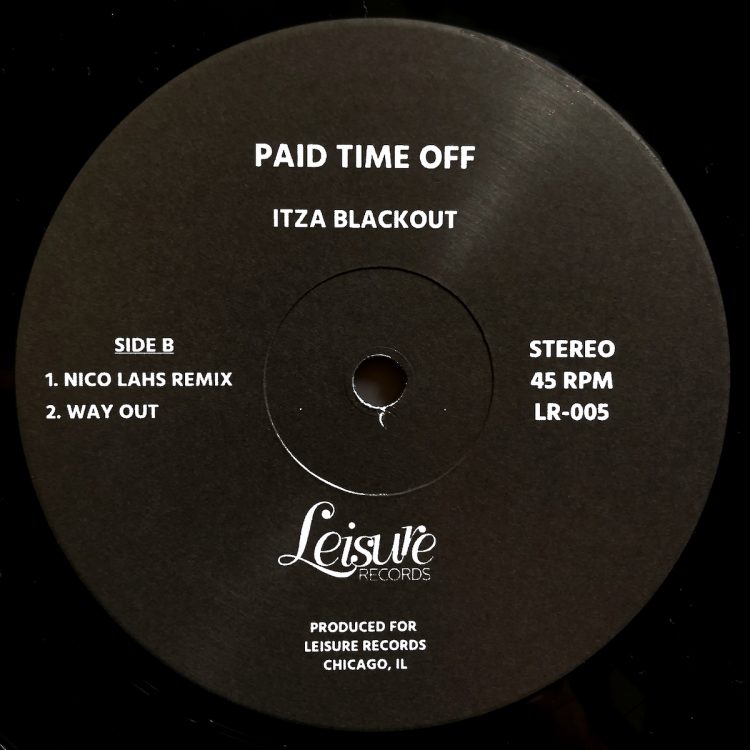 Exclusive Premiere: Paid Time Off "Itza Blackout" (Nico Lahs Remix)
Music Is My Sanctuary is happy to share another sneak peek into a superbly rounded EP. A must have for all true house heads!
Chicago's Leisure Records announces the sophomore release by label boss Paid Time Off, project of Chicago based DJ and producer Andrew Joseph, featuring two infectious remixes by electro pioneer Egyptian Lover and by Italian house prodige Nico Lahs.
It's called "Itza Blackout" and follows his 2018's debut 12-inch, "Drinks / Casual Friday". The single blends elements of disco, dark wave and breakbeat, representing a new movement in the Chicago house sound.
TRACKS
A1. Itza Blackout
A2. Itza Blackout (Egyptian Lover Remix)
B1. Itza Blackout (Nico Lahs Remix)
B2. Way Out
Buy EP
.