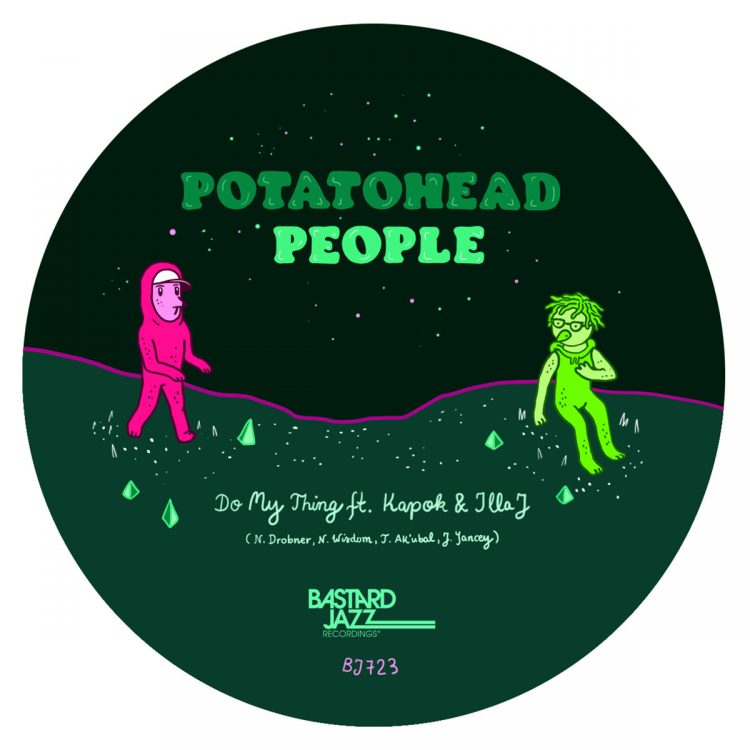 Exclusive Premiere: Potatohead People "Do My Thing ft. Kapok & Illa J" (Bastard Jazz)
Comprised of Vancouver producers and multi-instrumentalists Nick Wisdom and AstroLogical, Canadian duo Potatohead People boast a number of noteworthy accolades thanks to a their signature sound drawing influences from '90s Boom-Bap, future Soul, classic Jazz, Deep House, and Boogie/Funk.
Beginning with a series of EPs including their landmark "Kosmichemusik" EP, Potatohead People's productions quickly made their way to artists like Illa J who tapped the duo to produce his now critically acclaimed self-titled album, as well as producers like Kaytranada (who co-produced Illa J's 'Strippers' with the pair).
Supporters such as Soulection, Nightmares on Wax, Pomo, DJ Spinna, Big Boi, and Phife Dawg have also played formidable roles in championing the sound of Potatohead People worldwide.
'Do My Thing', the third single from their upcoming album "Nick & Astro's Guide To The Galaxy", features harmonized vocals from Vancouver's Kapok and rhymes from frequent collaborator Illa J over swelling chords and a funky bassline. On the B-side, 'Returning The Flavour' highlights the synth chops of Dutch producer Trian Kayhatu in a beat-heavy Jazz influenced instrumental.
"Nick & Astro's Guide To The Galaxy" releases worldwide May 11, 2018 on Bastard Jazz.
---
Follow: