We're in for a treat today! On "Silver Afternoon", Worm Discs affiliated power-jazz duo Run Logan Run return with their biggest record to date, adding vocals and orchestral strings to their signature tenor sax & drums sound.
Bristol-based duo Run Logan Run (Andrew Neil Hayes on tenor saxophone & Matt Brown on drums) team up with vocalist Annie Gardiner, producer Riaan Vosloo (Nostalgia 77) and a nine-piece ensemble for nine-minute single "Silver Afternoon" – their most ambitious statement yet. Continuing their relationship with local indie Worm Discs; "Silver Afternoon" will be available digitally and on vinyl as an extremely Limited 12" Single (with a 'B' side featuring locked groove samples from their forthcoming album) on 5th August 2022.
order or save
At the forefront of Bristol's contribution to the new UK jazz scene, Run Logan Run fuse powerful polyrhythmic breakbeats with screaming guttural saxophone and electronic manipulation to create a sound that's direct, adventurous and elemental.
Following their critically acclaimed third album 'For A Brief Moment We Could Smell The Flowers', they return with a bold statement reflecting their ceaseless search for something bigger… "Silver Afternoon", an extended amalgamation of grooves and orchestral textures that sees the duo branch out into large ensemble performance for the first time.
The record was born out of Bristol's Ankh Sanctuary concerts, a series Run Logan Run started during the third C19 lockdown, that provided space for artists to continue taking creative risks. There, they teamed up with bassist, composer and producer Riaan Vosloo for a forty-minute improvised set, eventually released on London's PLAYNEUTRAL label in December 2021.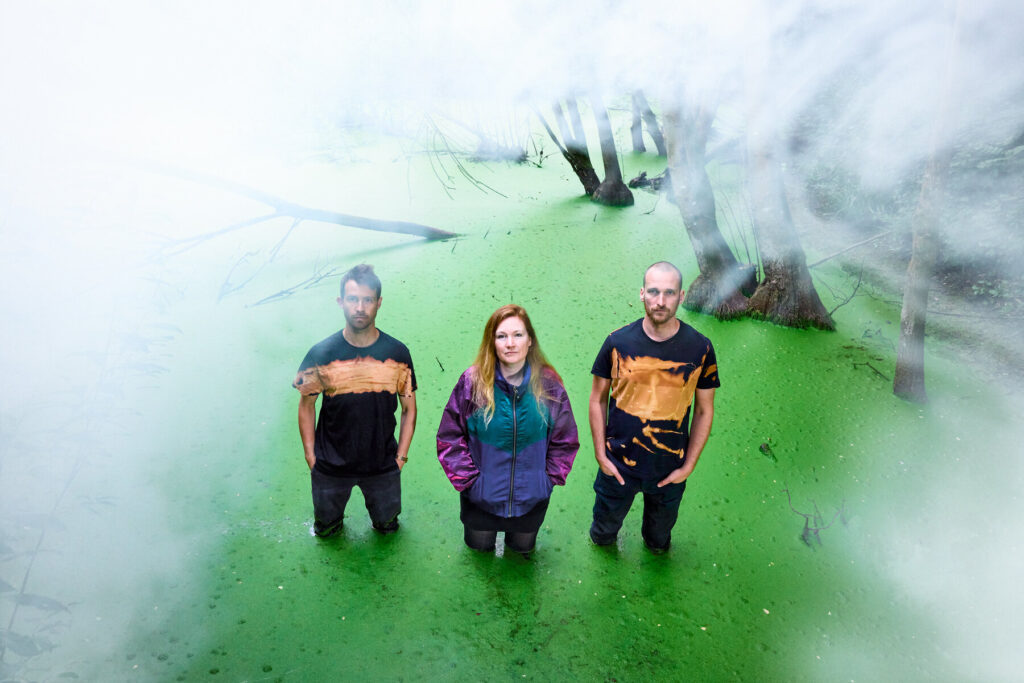 This collaborative spirit informed the creation of "Silver Afternoon", which is based around three melodies – one by Andrew, one by Matt and one by vocalist Annie Gardiner. They're backed by a large ensemble which includes a string quartet, brass section and full backline, featuring many stars from the nascent Bristol instrumental scene.
The resulting track takes an intensely focused sound, and stretches it in multiple directions.
Vosloo's detailed orchestrations bend two enticing ideas into endlessly inventive shapes, forming the backbone of the song and providing Hayes with fertile ground to let rip with trademark expressive soloing.
Inspired by the likes of Archie Shepp's 'Attica Blues', Mats Gustafsson's Fire! Orchestra, and with notes of Nubiyan Twist, Natacha Atlas and Soweto Kinch, Silver Afternoon is a slow burner that swells into a vibrant, lucid statement of intent.
The recording of Silver Afternoon was supported by The PRS Open Fund for Music Creators, and the Ankh Sanctuary sessions by Arts Council England.