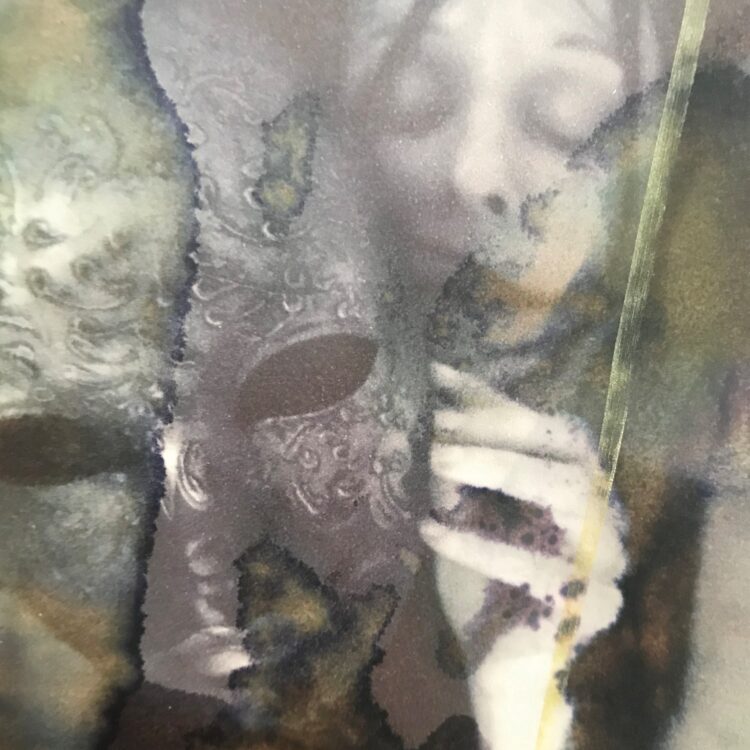 Exclusive Premiere: Ruth Goller "Often they came to visit, even just to see how she was (M1)"
MIMS is extremely excited to premiere the truly otherworldly and yet beautiful sounds of Ruth Goller, with "Often they came to visit, even just to see how she was (M1)", the lead single from forthcoming debut solo album, "Skylla", on Bex Burch's Vula Viel Records. A strong recommendation for today's Bandcamp Friday.
Taking inspiration from Bulgarian folk song, via free jazz and the Brazilian singer-songwriter & guitarist 'Joyce', to the Italian Alps from where she hails, Goller turns bewitching compositions from improvised bass guitar harmonics in different tuning systems into ethereal polyphonic songs.
Pre-Order
Ruth Goller's 'Skylla' shines a long-awaited light on one of the most important musicians to have driven and revolutionised the UK jazz and improv scenes over the last 16 years. The bassist, vocalist, composer, environmentalist and now solo artist, draws inspiration from deep within to create a stunningly original and beautiful piece of work.
Hailed by the Guardian for her "thunderous bass-guitar hooks', Goller has been a true trailblazer for London's jazz scene, since touring and recording with Acoustic Ladyland and Melt Yourself Down, through to Let Spin and Vula Viel, whilst performing and recording with the likes of Shabaka Hutchings, Kit Downes, Sam Amidon, Bojan Z, Marc Ribot, and Rokia Traoré.
'Skylla' sees Goller almost looking back to the raw instincts that drove her as a teen punk musician. Working with different tunings for each song, Goller composed instinctively based on what she could hear, moment-to-moment. As Goller puts it, "at that point muscle memory doesn't work anymore so I have to trust my ear completely".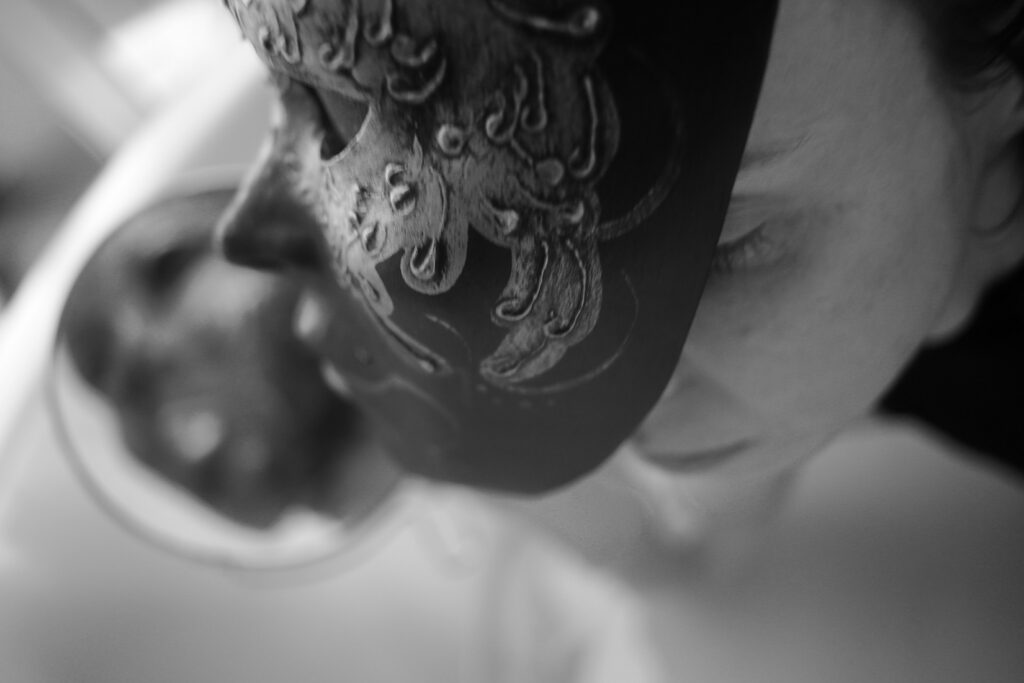 Ruth tells us ""Often they came to visit, even just to see how she was. (M1)" is pure instinct and improvisation. I made it into a tune afterwards. It's the most improvised piece of the whole album, and completely accidental tuning. My bass was tuned that way, when I took it out from my softcase after a plane-jurney. This tune represents water to me. I am happy and eternal in water."
Hailing from a region close to the Austria-Italy border, Goller grew up fascinated by the differences and similarities in the intentions behind speech. This ear for words has influenced her approach to vocals; improvising them through streams of consciousness around her bass playing, focusing on the sound and feeling, and almost inventing a new language through abstraction. As Goller puts it, "Music is a language and I always want to learn as much as I can about it".
Initially Goller recorded all the vocals alone, before inviting accomplished and celebrated vocalists Lauren Kinsella and Alice Grant to lend their additional voices to particular pieces; knowing they would rise to the challenge of singing words free of language to irregular tunings. Mercury-Award nominee Kit Downes, produced and mixed the album.
This week, a live performance of Skylla by Ruth Goller with Lauren Kinsella and Alice Grant was hosted and streamed by the Guildhall School Summer Jazz Festival. An incredible performance, it can be streamed HERE until May 13.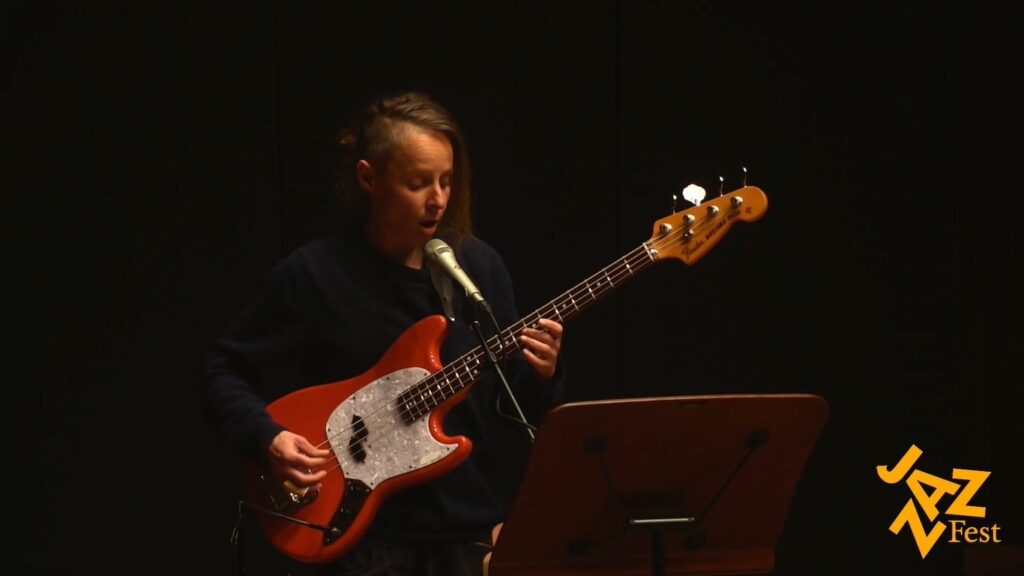 "Often they came to visit, even just to see how she was (M1)" sees release on May 11, with the album, "Skylla" following on July 9, on CD, digital and vinyl. It's available to order now on Bandcamp.