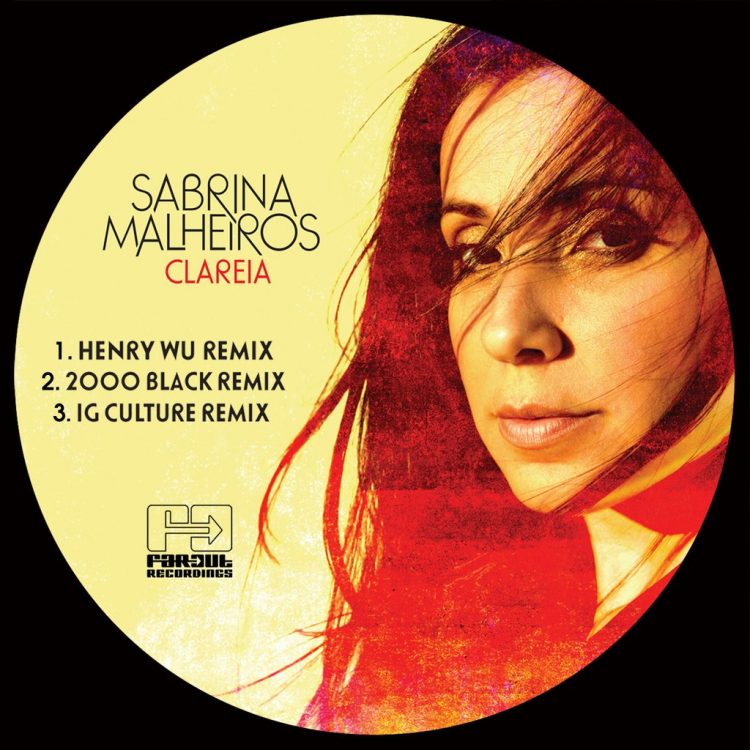 Exclusive Premiere: Sabrina Malheiros "Clareia (IG Culture Remix)" (Far Out Recordings)
Following Sabrina Malheiros' brand new album entitled "Clareia" comes three major remixes from three major players from the now multi-generational broken beat scene.
Henry Wu, Dego (2000black) and IG Culture have assembled for an irresistible late summer bruk-samba trip. We are very happy to present to you a remix from the legendary IG Culture, an early pioneer of the Broken Beat movement.
Brazilian rhythms have always been a foundational influence on the broken-beat and future jazz movements, and this EP continues to explore these connections, a running theme throughout Far Out's 23 year history with Seiji, Mark Pritchard, Afronaught, Domu, Da Lata and Jazzanova being just a few of the names to have contributed to this particular avenue of the label's pantheon of dance music.
The joyful samba-soul in the title track of Sabrina Malheiros' latest album features the bass and keys of Brazilian Jazz-funk legends Azymuth, and is inspired by the quest for clarity in the face of difficult times; 'Clareia' in Sabrina's own words "means to clear, light, brighten or illuminate". But this remix EP beautifully ruptures the clarity in style, each crafting the breezy Brazilian beats into their own distinct brand of future-thinking club-funk… these beats were made to be broken!
The "Clareia Remixes" release September 22, 2017 on Far Out Recordings