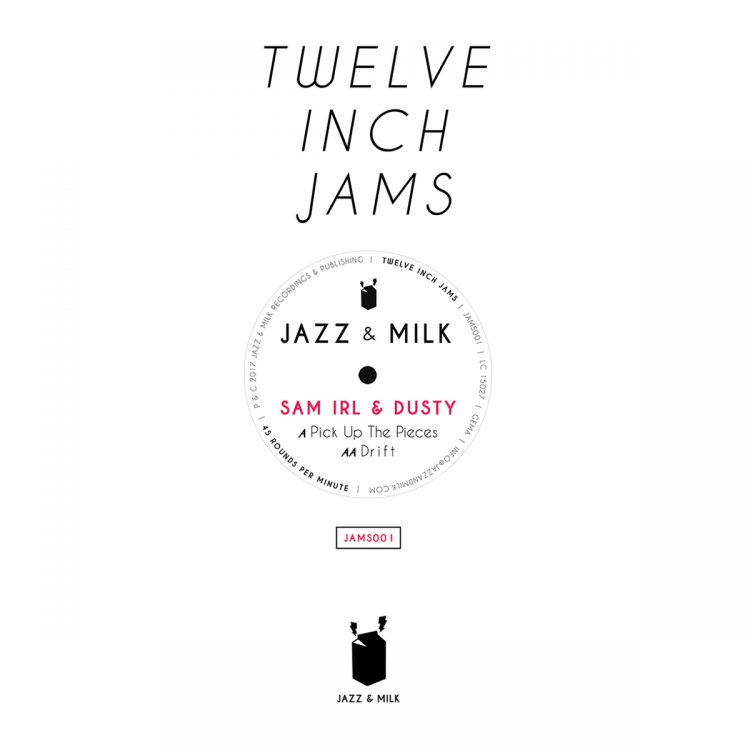 Exclusive Premiere: Sam Irl & Dusty "Pick Up The Pieces" (Jazz & Milk)
Sometimes you produce a track with nothing but a dancefloor and a good sound system in mind.
"Twelve Inch Jams" is offering you just that – strictly two A side tunes for the floor cut at 45 revolutions per minute. Jazz & Milk pays tribute to this classy release format with their new 12" vinyl series.
Each record comes in a hand silk-screened printed and stamped sleeve! The series starts off with members of the label family – Vienna's Sam Irl and the man behind Jazz & Milk, Dusty. The two not only share a good friendship, but also the love for raw and sample-based house music tunes produced on the MPC. 'Pick Up The Pieces' is driven by a rough bass drum, filthy dub vocal samples, harmonic synth chords and a bassline that makes you bounce.
On the flipside, 'Drift' has a rather moody vibe but nonetheless dancefloor potential. The track is a beautiful collage piece consisting of plenty sample fragments which doesn't fail to pull you in its spell like a drift through otherworldly spheres…
So let's pay tribute to good music and Tom Moulton's legacy – the 12" single!
"Twelve Inch Jams 001" releases September 1, 2017 on Jazz & Milk