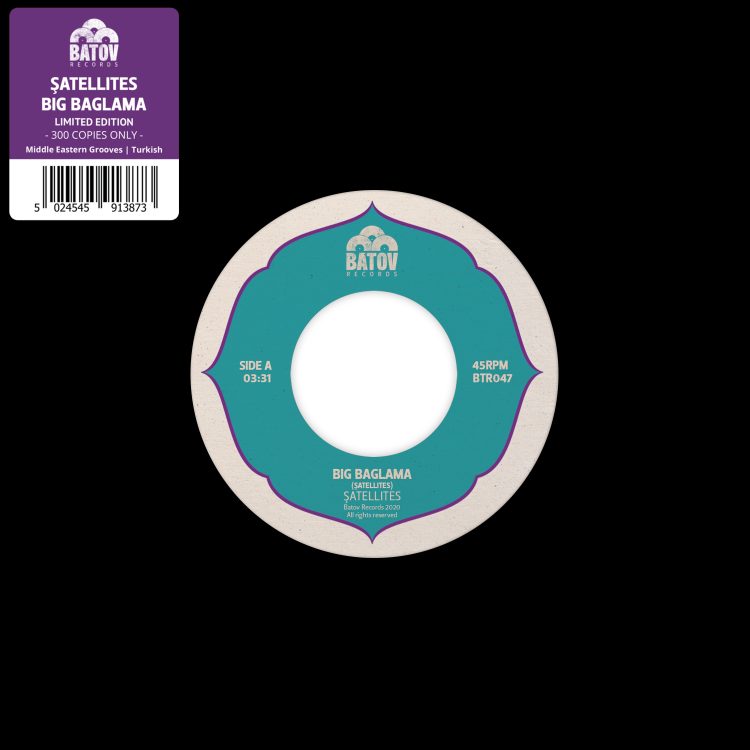 Exclusive Premiere: Şatellites "Deli Deli"
The ever-reliable Batov Records have another unmissable 45 on the way. This time it's a band formed only this year called Şatellites. MIMS is proud to premiere B-Side, "Deli Deli", a razor sharp slice of Turkish psych funk & pop in 6/8 time.
Şatellites are another exciting act from the celebrated Tel Aviv music scene, and here at Batov Records we love them! Formed earlier this year, the group comprises talented vocalist Yuli Shafriri on the synth; Itamar Klüger on the baglama & bouzouki; Ariel Harrosh on the bass and Azriel 'Raz' Man on the drums. The band plays everything from Anatolian rock to vintage psych and spacey grooves. Şatellites describe their sound as retro-fresh psych à la Turk, a musical "laboratory" lost somewhere between the mysterious alleys of 70's Istanbul and the scorching sun and crystal blue sea of Jaffa-Tel Aviv.
Pre-Order on Bandcamp
"Deli Deli" opens with a groovy bass riff and ululating synth, followed by a nifty melodic lead on the baglama and then Yuli's enchanting vocals. The song is a new interpretation of an old piece by beloved 70's Turkish folk singer Şakir Öner. This new version differs from the original in the more bright and poppy feel, conveyed by the 6/8 rhythm, and the addition of a whole new section by the band.
"Deli Deli" is released on 27th November with "Big Baglama" on the flip, and if you've checked that one already then you've surely bought a copy! Destined to be a hit at your next post-lockdown breakers jam and very much destined to sell out. So don't sleep!