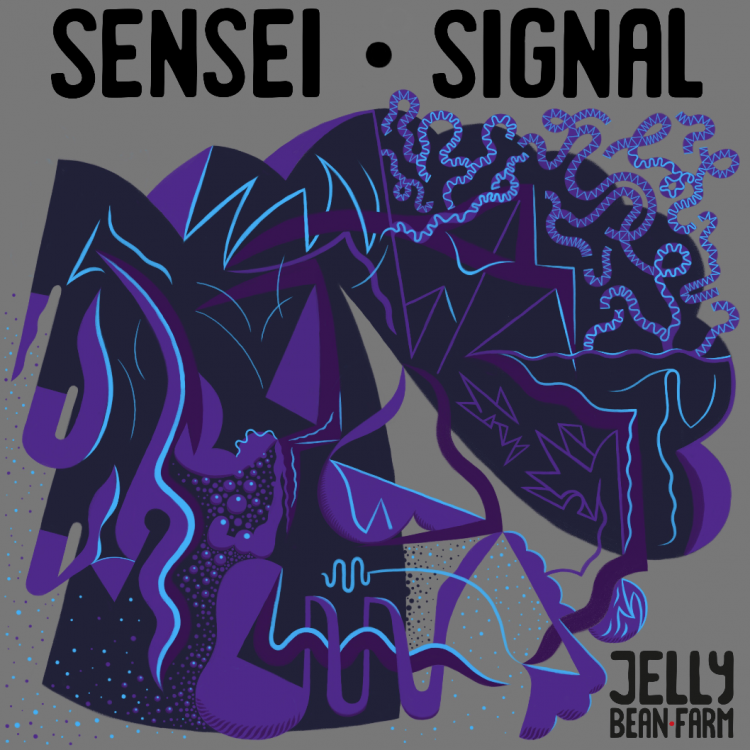 Exclusive Premiere: Sensei "Tracking" (Jelly Bean Farm)
Sensei shares the heavy 'Tracking' on one of the most exciting new Bass-oriented labels right now, Jelly Bean Farm.
Sensei's "Signal" EP effortlessly combines aspects of UK Techno, Garage, and Bass music uniquely fusing the darker minimal themes with a bouncy groove. The result is a sophisticated style for varied dance-floors that is all his own.
'Tracking' holds a heady pulse which grabs the listener and doesn't let go. Sensei utilizes a rotation of well designed soundscapes and dark atmospherics to create visuals of old concrete and damp tiles similar to those found in subway tunnels deep below the surface of the city. While "dark" in aesthetic, it doesn't necessarily mean that the track gives off a negative emotion. Instead, staying true to the Jelly Bean Farm sound, it's luring with a hint of sensuality. This is what makes the Jelly Bean Farm roster so intriguing and exciting. The music itself has the tough sound of the Bass genre, but with a twist of slight allurement, making it hard to turn down once it's taken hold. With four original tracks, and a remix from Mani Festo, Sensei's "Signal" is definitely one to watch out for.
"Signal" releases December 8, 2017 on Jelly Bean Farm
---
Follow Sensei:
Facebook
Soundcloud
Resident Advisor
Instagram
Twitter
Jelly Bean Farm