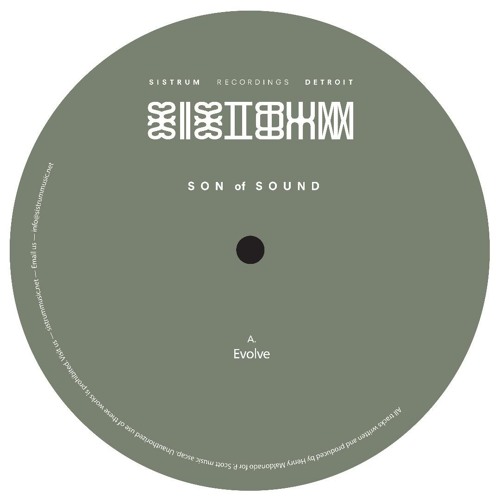 Exclusive Premiere: Son of Sound "The Music" (Sistrum Recordings)
Son of Sound joins up with Patrice Scott's Sistrum imprint to release three soulful cuts entitled 'Evolve'. New York native Henry Maldonado aka Son of Sound has a discography of releases dating back to 1991 from being a part of the House 2 House trio who released a number of standout records on Strictly Rhythm.
Using New York as the inspiration for his creative work, Henry launched his Speak Recordings imprint as a home for his own records, in addition to further releases on Local Talk, Delusions Of Grandeur and his later formed District 30 label. 'Evolve' sees him join Patrice Scott's Sistrum Recordings label following the likes Alton Miller, Javonntte, Reggie Dokes, Kai Alce, Aleqs Notal and the label boss himself.'Evolve' kicks things off by throwing down a broken-beat drum groove, jazzy chords and soul-infused synth swirls.
'The Music' then delivers stabbing bass notes, delicate hats and tranquil melodies together providing this deep house cut with truly infectious elements. 'Be About It' finishes off with resounding low end, oscillating kicks and soothing tones steeped in funk and soul flavours.Son of Sound 'Evolve' drops on Sistrum Recordings on 27th March 2019.
Tracklist
1. Evolve
2. The Music
3. Be About It