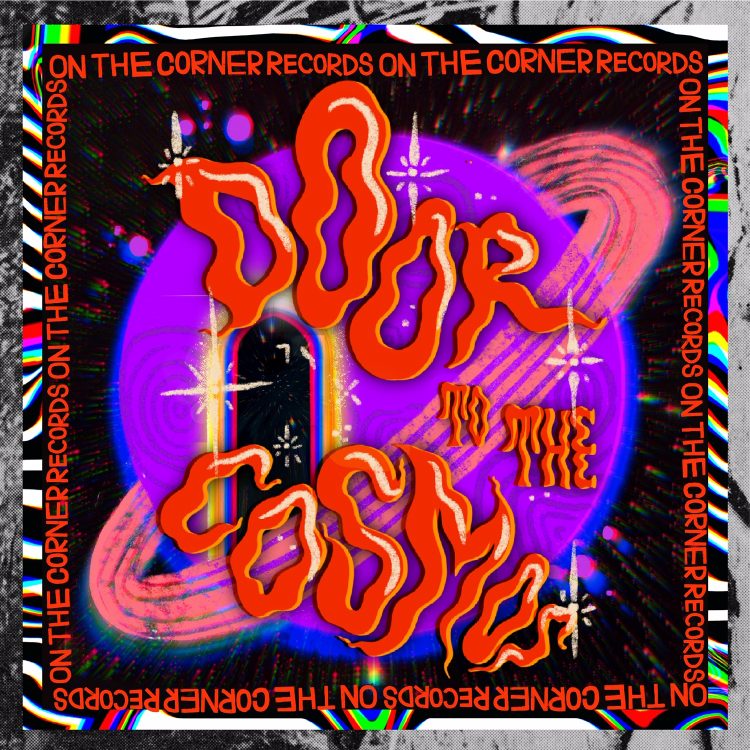 Exclusive Premiere: Sunken Cages "Mudras" (MPeach Remix)
We're excited to share this brand new banger from one of our favourite labels, On The Corner Records. NY-based Venezuelan-born producer, MPeach, puts a 'Latinx del Futuro' spin on "Mudras" by fellow New Yorker, electronic bass, and roots percussionist, Sunken Cages.
"Mudras" by Sunken Cages, remixed here by New Yorks MPeach, brings more new OtC family straight to wax. The remix adds 'Latinx del Futuro', where hi-energy dance meets low-end bass, adding a lilt of the rhythms from her native Venezuela.
Sunken Cages is the moniker of Ravish Momin, an Indian-born drummer, percussionist, electronic music producer and educator. He previously led the acclaimed Global/Jazz/Electronic band 'Tarana' on international stages and recorded several albums to critical acclaim. He currently leads the live electronic duo 'Turning Jewels Into Water' with Haitian percussion virtuoso Val Jeanty.
On 'Door To The Cosmos – Dancefloor Sampler' Pete has curated a volume of cuts from present and future label family. This sampler, preceding a triple-vinyl gatefold sonic odyssey, is not just knocking at the door but giving it a kick! It's club music referencing the source, be it Detroit, or UK bass culture combined with future sounds rising from cosmopolitan hotbeds of sonic heat. On this maxi EP Venezuela meets India via New York, the street sound of Dar Es Salaam, Tanzania pulses through UK Jungle. Undergrounds pushing the dance, breaking borders and genre alike. Rhythms from the ancestors channelled for future times..
On the Corner Records was awarded 'Label of the Year' at the Worldwide Awards 2018. OtC is a story of artists and scenes that goes way beyond being a record label. DJ, label owner Pete On the Corner has created a home for innovative, border-crossing, genre-pushing artists. The OtC vision is to bring music to the world that is knocking at the 'Door To The Cosmos'. The label is an inimitable mixture of Miles Davis 'call it what you want' attitude, Sun Ra's Afro Futurism and the ecstatic soul lifting influence of black music on electronic dance music.
More coming as On the Corner's irrepressible output continues, daily it seems, and a genre and border bending debut EP is on its way from Sunken Cages.
Buy 'Door To The Cosmos' – Dancefloor Sampler