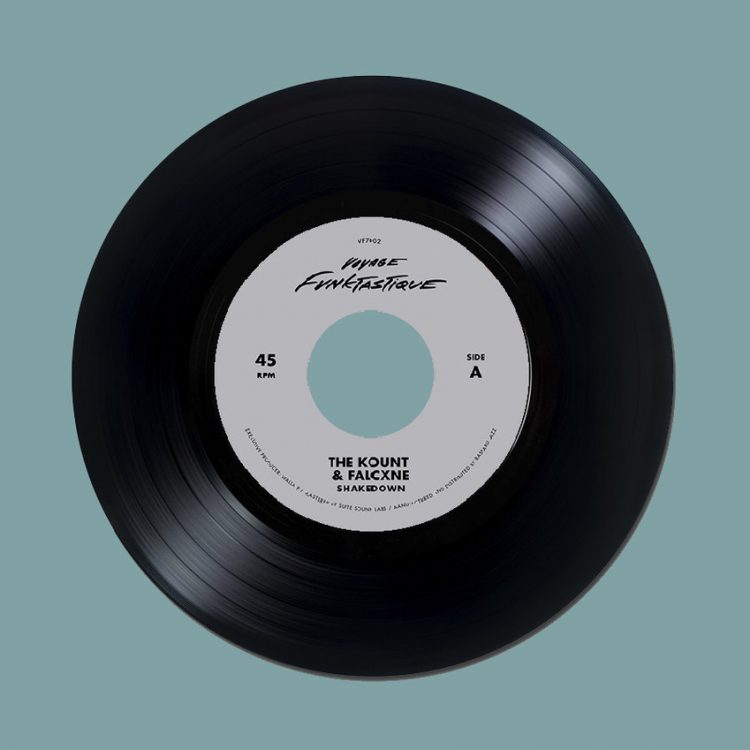 Exclusive Premiere: The Kount & Falcxne "Shakedown" (Voyage Funktastique)
The Modern Funk connoisseurs Voyage Funktastique are back with the second vinyl release from their blooming label.
This time they are dropping a Boogie gem from Toronto's The Kount, teaming up with one of his favourite collaborators, Montreal's Falcxne, on a scorching 7" that will have DJs flipping both sides.
'Shakedown' is dripping with The Kount's signature polyrhythmic molasses stemming from his training first and foremost as a drummer. On the flip, the slow-burning groove and bumping bassline of 'Bungalow' is the perfect vibe to get the dancefloor warmed up.
Falcxne's smooth vocals and G-Funk influences make for a killer 2 sider that is sure to sell out just as quickly as VF's first 45! Another essential crate filler brought to you by these funktastical ambassadors.
All productions & vocals from The Kount & Falcxne
Mastered at Suite Sounds Labs
Executive Producer: Walla P
"Shakedown b/w Bungalow" releases November 9, 2018 on Voyage Funktastique
---
Follow:
The Kount
Falcxne
Voyage Funktastique