Taken from the forthcoming 'Program Change' EP, on "Bump", XOA achieve a sublime blend of solid drums grooves, warm, atmospheric synths & Rhodes, and soul stirring saxophone.
Once simply the artist name of South London based producer XOA (aka Nick Tyson) is set to return this month with not only a new EP on Outervisions, but also as a four person outfit, with Tyson (bass & electronics) joined by Johnny Tomlinson (synths / Fender Rhodes), Josh Arcoleo (tenor saxophone) and Joost Hendrickx (drums).
Support on Bandcamp
'Program Change' follows previous releases by XOA on Soundway and Five East Pieces, that caught many ears thanks to a use of rich analogue sonics, steeped in the electronic sounds of London's musical underbelly, blending vibrant textures and cosmic melodies, melding Afrobeat and jazz sensibilities with house and techno.
Now XOA has a new direction and meaning: hard hitting jazz with big analogue electronic sounds. The focus is on the playing, with little to no programming on the tracks, but with a lot of care and focus on the individual sounds, drawing on Tyson's experience as an electronic music producer.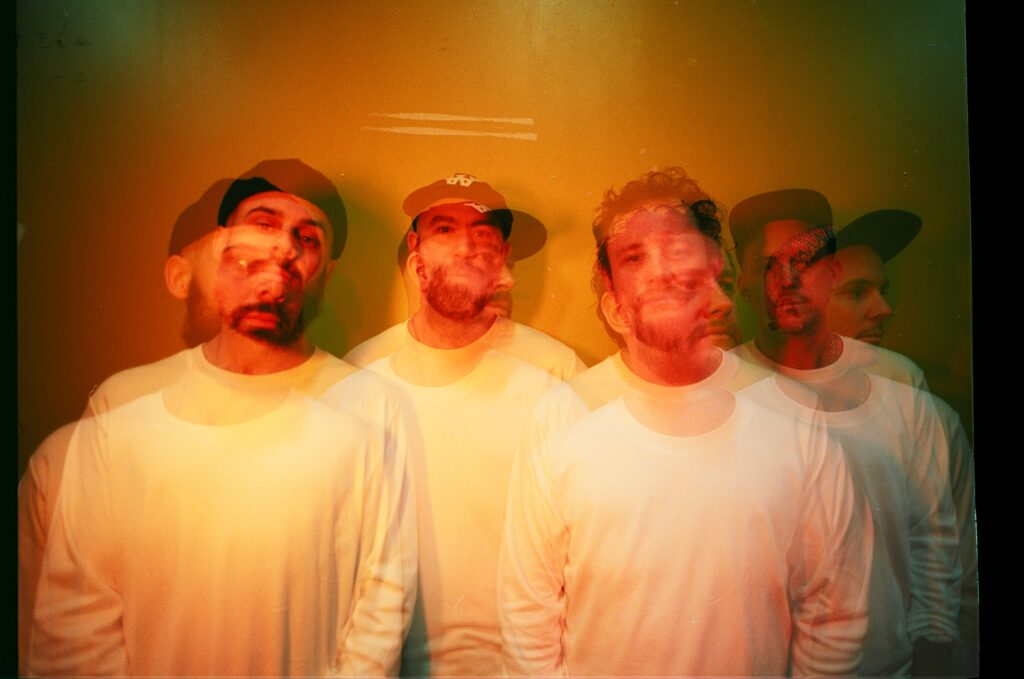 In Tyson's words "we just wanted and needed to get together to write, play, share time and create, and I wanted each member to reach out at different points and express themselves'. The record is a result of that."
Instilled with a new revitalised energy and focus, the group channel deep interstellar visions throughout their music, incorporating celestial arpeggios, haunting motifs, acid infused bass lines and driving electronics throughout the record.