Exploring The Stunning Sounds of Late 80's Swiss Group BLACK CITRON
Born out of an era of occupied squats and DIY artist spaces, the Geneva-based "total art" collective had to cross an ocean to start finding an audience.
For us, the love affair with Black Citron's music started when we first came in contact with two of their tracks appearing on a very obscure Montreal-based compilation titled 'L'Album Blanc Vol. 2″.
Their music was experimental and groovy. Minimal and free. Organic and electronic. A sound which you'd have a hard time defining accurately without naming tons of different other genres and bands. One thing was for sure, it sounded cutting edge even by today's standards.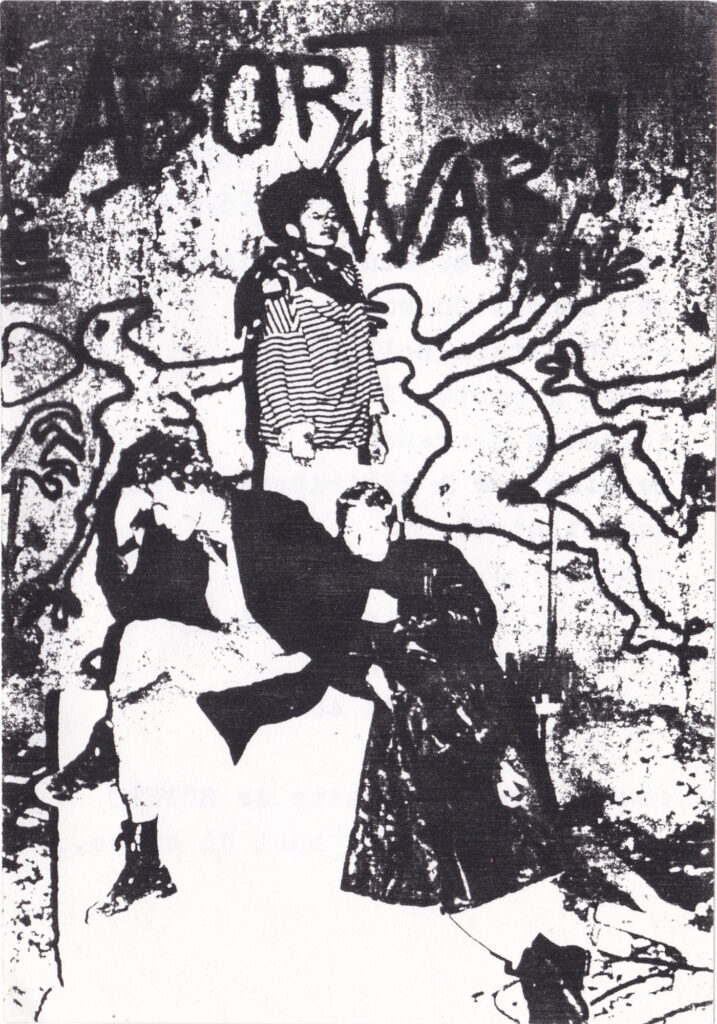 As we started digging and investigating into the story of these two tracks we soon found out that they actually didn't originate from our home city of Montreal, but were by a group from Switzerland who recorded them here in the late 80's in the legendary Foufounes Electriques venue.
Black Citron were a collective of artists that had core members but also had others that would appear based on the project. Musicians, Designers, Photographers. The lead singer Evelyne Schumacher mentions the "art total" as the best definition overall of their philosophy.
We fell in love with Black Citron, their music, story and artistic approach so much that we embarked on a project to create an anthology of all their work. An archival project we are happy to announce will get an official reissue on vinyl in full collaboration with the collective from Switzerland.
As a first taste of their music, here is "Revolution Rap" released in 1986 on a 7″ private press record under the Clinik alias. An incredible slice of experimental rap / post-punk / minimal drum machines. This track somehow gained an audience in Montreal and open up some doors for the band to travel to Canada and start the cross-Atlantic collaboration.
Although the recorded history Black Citron's music only spans four years, they made some of most daring and revolutionary songs of that era. It has been a really incredible pleasure for us to dive deep in their catalog to gather their tracks which are spread out on vinyl and cassettes.
As a second preview, a taste of the upcoming reissue project, let's jump forward to the last record Black Citron released officially, in 1990. Feast your ears on "Les Nouveaux Bisons.
We are in the final stages of gathering tracks, photos, prints in full collaboration with the band. We are beyond excited to bring all of this stunning music together on the definitive retrospective of Black Citron's music.
More news very soon.