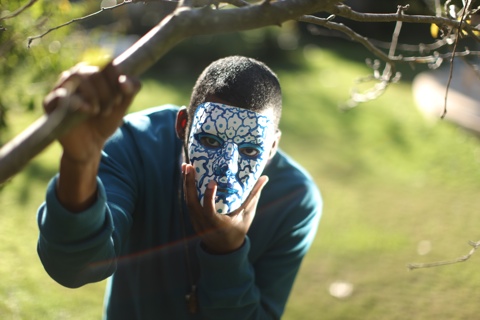 The third full lenght record from Flying Lotus has finally landed!
The new FLYLO record is coming out with some very high expectations. "Cosmogramma" confirms that he is still the king of the mountain when it comes to that abstract hip-hop meets electronic and everything else in between. Mary Anne Hobbs was saying : "He is the Jimi Hendrix of his generation and his genre". 
After a few listens I would say this is the best of his three records so far ("1983" on Plug Research and "LA" on Warp Records). It's a really mature and complete record; some tracks will help you clean the house on a rainy day while others will help you destroy a dancefloor. One thing's for sure, it is virtually unclassifiable. "Cosmogramma" is a true fusion of post-modern riddims, from jazz to hip-hop, dubstep and so on. Flylo to me, has always sounded like a perfect fusion of Dilla, Aphex Twin and Sun Ra.
COSMOGRAMMA – Out May 2010 (Label: Warp)
Collabos: Thom Yorke, Laura Darlington, Ravi Coltrane, Thundercat, and more
Highlight tracks: "Nose Art", "Do the astral plane", "Arkestry", and pretty much the whole damn record.