We're always intrigued to know about the musical influences of some of our favorite artists. So when Flying Lotus started making his Lovers Melt mixes, we knew we were going to be big fans.
These 4 mixes are perfect vibes for a lazy summer time, afternoon picnic or hanging out with your girl. It features a hand-picked selection of anthems as well as rare tracks for the rare groove heads too!
And then asked: Flylo we know you're busy… but where's vol.4? And then our prayers were answered! (Link to Vol.4 Below)
LOVERS MELT #1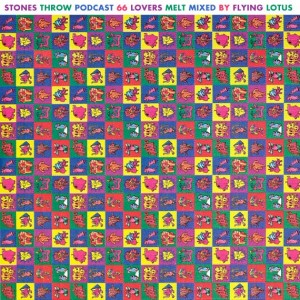 .
Download Lovers Melt #1
---
LOVERS MELT #2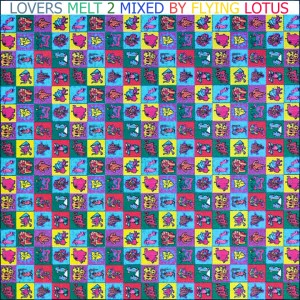 Tracklist
0:00:00 – Chocolate Star – Stay With Me
0:00:30 – Bobby Womack – Fact Of Life – He'll Be There When The Sun Goes Down
0:04:09 – Eddie Hazel – Frantic Moment
0:07:50 – William DeVaughn – Be Thankful For What You Got
0:11:18 – Curtis Mayfield – You're So Good To Me
0:15:23 – Young Holt Unlimited – Give Me Your Love
0:17:36 – Stevie Wonder – Golden Lady
0:20:54 – Donald Byrd – Lansana's Priestess
0:24:40 – George Duke – Someday
0:27:15 – Bobby Caldwell – What You Won't Do For Love
0:30:05 – Donald Byrd – Wind Parade
0:34:09 – Bobbi Humphrey – My Little Girl
0:36:29 – Nu Page – A Heart Is A House
0:38:50 – Brainstorm – Wake Up And Be Somebody
0:43:50 – – – –
0:46:18 – Earth, Wind & Fire – Sunshine
0:50:31 – Anita Ward – Ring My Bell
0:53:20 – – – –
0:55:12 – Renaldo & The Loaf – Vitamin Song
0:56:15 – Uriah Heap – Sunrise
0:58:10 – A.D.A.M – Eve
1:00:05 – Can – Sing Swam Song
1:03:20 – Alain Goraguer – Meditation Des Enfants
1:04:51 – – – –
1:06:59 – Cortex – 8 Octobre 1971
1:09:55 – Baris Manco – Gonul Dagi
1:12:13 – Omar Khorshid – Raqsed El Fada (Dance Of Space)
1:13:37 – –
1:15:40 – Rotary Connection – Memory Band
1:17:24 – Zodiac – Aquarius-lover Of Life
1:21:00 – Lo Borges – Homem Da Rua
1:23:00 – Jose Mauro – Apocalipse
1:25:30 – Marcos Valle – Mais Do Que Valsa
1:28:16 – Daevid Allen – Memories
1:30:27 – Soft Machine – Carol Ann
1:34:06 – United States Of America – Cloud Song
1:37:05 – Miles Davis – Little Church
1:38:45 – Elvin Jones – Moon Dance
1:40:39 – Stanley Clarke – Journey To Love
1:45:24 – Quincy Jones – Along Came Betty
1:47:22 – Lo Borges – Calibre
1:48:50 – Sun Ra – Enlightenment
1:51:25 – – – –
1:53:10 – Weather Report – Manolete
1:59:00 – Herbie Hancock – Actual Proof
2:00:18 – Bonnie Koloc – My Aunt Edna
2:03:00 – Chick Corea – Crystal Silence
2:05:17 – Brazilian Octopus – Pavane
2:07:54 – People In Control – When It's War
2:10:58 – – – –
2:12:47 – Hamid El Kasri – Foufoudanba
2:16:40 – David Lynch & Peter Ivers – In Heaven?
2:19:24 – Alice Coltrane – Isis And Osiris
---
LOVERS MELT #3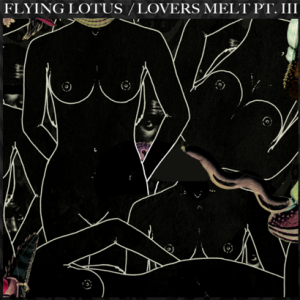 Tracklist
Intro
Sample
Roy Ayers Ubiquity – Everybody Loves The Sunshine
Marijuana interlude
Freda Payne – I Get High
The Whatnauts – I'll Erase Away Your Pain
The Eight Minutes – Find The One Who Loves You
Interlude
L.T.D. – Love Ballad
Don Blackman – Holding You, Loving You
Ann Peebles – Trouble, Heartaches & Sadness
Unknown – Because I Love You
Norman Connors feat. Michael Henderson – You Are My Starship
Marvin interlude
Bobby Caldwell – My Flame
Lyn Christopher – Take Me With You
Lee "Scratch" Perry intro interlude
King Tubby & The Upsetters – Drum Rock
Unknown
Dillinger – Flat Foot Hustling
The Congos – The Wrong Thing
Augustus Pablo – Young Generation Dub
Lee "Scratch" Perry – Black Panta
Herman Chin Loy – Heavy
Coded performance interlude
Donovan – Wear Your Love Like Heaven
Soft Machine – Behind The Crystal Curtain
Soft Machine – As Long As He Lies Perfectly Still
Almendra – Hoy Todo El Hielo En La Ciudad
Doris – You Never Come Closer
Unknown
Junior Parker – Tomorrow Never Knows
---
LOVERS MELT #4