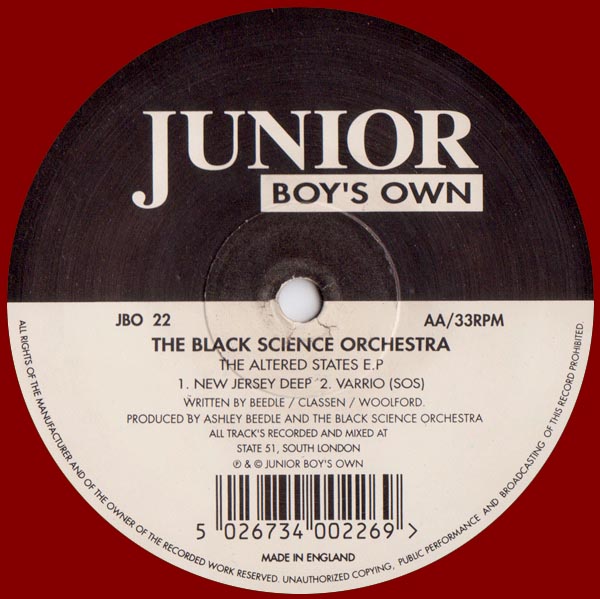 Forgotten Treasure: Black Science Orchestra "New Jersey Deep" (1994)
For any self-respecting house music fan, this is an absolute essential in a record collection. The 20 year old EP from Black Science Orchestra called "The Altered States EP".
Black Science Orchestra consisted of UK producers Ashley Beedle, Marc Woolford, Rob Mello, Uschi Classen who have released quite a lot of material under the BSO moniker in the 90's.
The EP features 4 tracks but the one we're really talking about here is "New Jersey Deep" of course. The amazing re-creation of Wood Brass & Steel's amazing space funk beauty "Funkanova" (1976).
When it's done right there is just something about Strings in Deep House music that just does it for me. This one would rank right up there with Pepe Bradock's "Deep Burnt" and Trackheadz' "Our Music". In the case of NJ Deep, we're talking about synth strings but it still works nonetheless.
It's the kind of record that will only cost you 20$ because everyone is too busy obsessing on Dance Mania and Kerri Chandler records.
---
And while we're at it, listen to the beautiful original from Wood Brass & Steel!