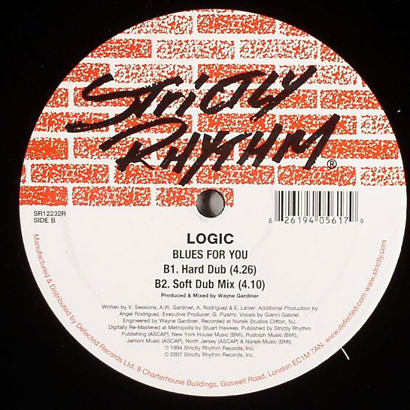 Forgotten Treasure: Logic "Blues For You" (1994)
Logic's "Blues For You" released in 1994 on Strictly Rhythm, quite simply one of the greatest house tracks of all-time, with production by Wayne Gardiner, one of 90's house music's unsung heroes. He also made tracks under a few other aliases including Classic Man, Track Masters, Essence and Sound Source.
Listening to this track really helps bridge the gap between the US and UK garage scenes, in fact it sounds like a UKG track and holds up well against any new track. It probably wins the award for one of the house tracks that was ahead of its time. The keys, the syncopated beats, the tough baseline… It's all there!!
There were vocal mixes to this one too, but it's – and always had been – about the Dub version!
Logic - Blues For You (Hard Dub)
Just to prove how big this track was for UKG scene all you have to know is that it was flipped only a couple months later by 24hr Experience aka Grant Nelson on "Together" in 1994 on Nice N' Ripe records, arguably the first UKG record label.
24 Hour Experience - Together