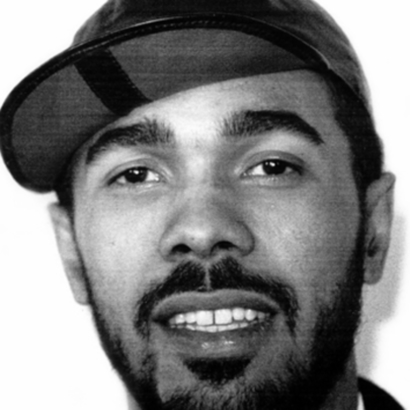 Forgotten Treasure: Nightlife Unlimited "Peaches & Prunes" (Ron Hardy Edit)
This is a really funny one because we posted this years ago and I've been playing the track for ages now and I somehow got the titles of the A and B sides of the white label vinyl completely mixed up. We even played this on one of the earliest MIMS Radio Shows, #3 back in 2007 under the name "Welcome to the Club" but it turns out it's called "Peaches & Prunes", an italo disco track by Nightlife Unlimited.
Ron Hardy (8 May 1958-2 March 1992) was of the godfathers of house music, no question about that. He was the DJ at the mythical Chicago club called Music Box and was also one of the pioneers of edits, tweaking reel-to-reel tapes, and all kinds of manipulations we do by hitting one button nowadays. Fans of Moodymann, Rahaan, Theo Parrish, Truss'me and pretty much everyone else need to read up on this guy.
I've always loved this track. Played it a lot over the years, it has a certain ghetto messy quality. The edits are rough, the sound is a bit muffled but that's what does it for me. You can also check out another great edit version below from contemporary master Theo Parrish.
Nightlife Unlimited - Peaches & Prunes (Ron Hardy Edit)
Ron always opened his set with "Welcome To The Pleasure Dome" by Frankie Goes to Hollywood. Among the classic disco that was a staple in Chicago clubs at the time, typical tracks one could hear him play were Visage – "Frequency 7", Klein & MBO – "Dirty Talk", ESG – "Moody", Patrick Adams – "Big Phreek", Liquid Liquid – "Optimo", First Choice – "Let No Man Put Asunder", a lot of Philly Soul Classics and even pop hits like Eurythmics – "Sweet Dreams" and Talk Talk – "It's My Life".
He also played Electronic Body Music acts like Nitzer Ebb. Such eclecticism and the technical wizardy described were highlights of a unique style that separated Hardy from others like Knuckles and Levan. The main ingredient, however, was the soulful black disco tracks.