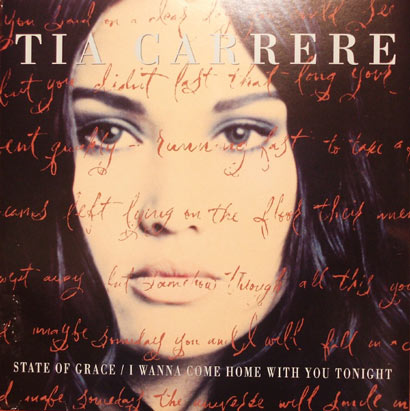 Forgotten Treasure: Tia Carrere "I Wanna Come Home With You Tonight" (1993)
A big challenge for me would be to choose my ultimate favorite Masters At Work remix. Tough choice indeed. They were just on fire for the most part of the 1990's decade! One thing that I know for sure is that their early remixes between 1991-1993 were just flowing so well especially with the quantity of artists they did retouch from straight up underground acts to pop stars.
If I had to choose only one of their remixes to keep in my collection, I might go with that one from actress, model & pop singer Tia Carrere. Released in 1993, "I Wanna Come Home With You Tonight" epitomize everything I like about Masters At Work. Larry P. Rauson (another legendary keyboardist who worked a lot with Tony Humphries amongst others) is doing some serious work alongside a storming Kenny Dope Gonzalez drum programming and that special "Little" Louie Vega touch. Something magical is just happening for 8 minutes of pure devastating raw sophisticated sexy soulful underground dance music!!!
This might actually sound cheesy to some lyrics wise, but the overall feel of the remix is just so special. It has been a favorite of mine for so long and I just keep on playing it over and over, again and again… The A&R guy that got the MAW boys to remix this deserves mad props…
Tia Carrere - I Wanna Come Home With You Tonight (Masters At Work Remix)
---
Track taken from The Rawsoul's new "RawHouseSupreme Show". Listen below and subscribe to his channel on mixcloud!