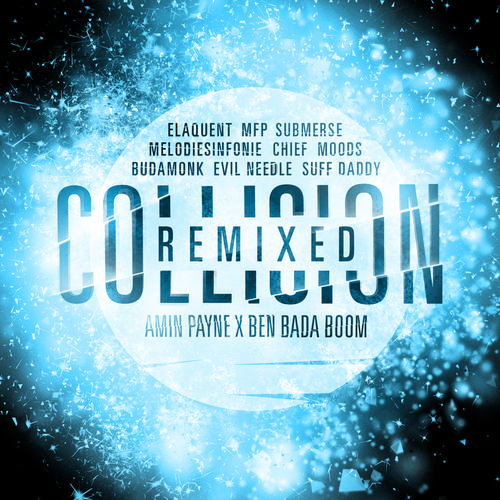 Future Classic: Amin Payne & Ben Bada Boom "Uturn Meon" (Suff Daddy Remix)
In this week's Voyage Funktastique show, the good homie Dr.MaD dropped by for an all-vinyl set in the second half of the show with some fresh new jams he brought back from his trip to NYC.
On my part, there's this remix from German producer-extraordinaire Suff Daddy that just came out on Cascade Records; he flipped Amin Payne X Ben Bada Boom's U Turn Meon. I was already digging the original, and Suff's added his signature to it; grimy bassline, banging drums and Nas' vocals all over the place; Hip Hop meets Future Funk. You can also check the other remixes here, release date for September 8th, with Moods, Evil Needle, Elaquent, Melodiesinfonie, and much more.
Amin Payne has been on my radar for a while, and ever since I've heard One Day (Cosmic Dysfunktions), in which he sampled Toshiki Kadomatsu's Step Into The Light, I knew the man had beats that perfectly under the Modern/Future Funk umbrella. His repertoire his remarkable, eclectic, and his live performance game is on point. Check out his soundcloud, bandcamp and his FB page.
---
Track taken from Walla P's latest weekly "Voyage Funktastique" radio show